Diana Krall - This Dream of You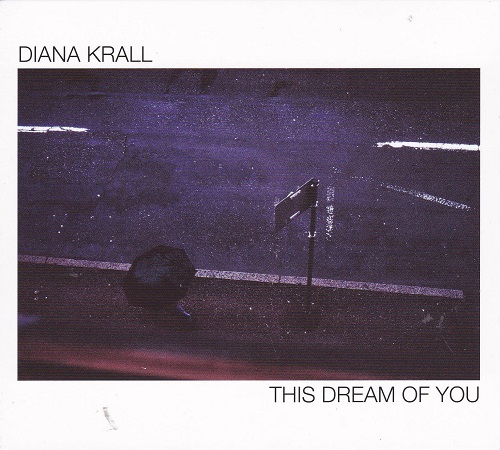 D
Verve/ Universal
Le « Great American Songbook », voilà depuis ses débuts le « fonds de commerce » de Diana Krall : une voix suave magnifique, un toucher de piano d'une grande élégance.
Pour qui n'aurait jamais écouté un album de la Canadienne, ce disque est, comme beaucoup d'autres, une belle entrée en matière. Pour les fans, il représentera surtout la dernière collaboration de la chanteuse-pianiste avec le producteur Tommy LiPuma disparu en 2017, qui la suit depuis son deuxième album « Only Trust your Heart » (1995) et « All for You » (1996) un hommage à Nat King Cole.
Vous l'aurez compris, cet enregistrement date donc de 2016-2017, soit la période de l'enregistrement de « Turn Up The Quiet », et il y a gros à parier qu'une bonne partie de « This Dream of You » date de ses sessions : onze standards plus le morceau-titre « This Dream of You » qui est une composition de Bob Dylan.
On retrouve quasi tous les musiciens de l'album précédent sur cet opus : les fidèles de la bande à Diana, Russell Malone, Anthony Wilson, Jeff Hamilton, John Clayton Jr… et de façon plus étonnante Marc Ribot. Une surprise toutefois, les deux duos où Diana Krall laisse le clavier au superbe pianiste Alan Broadbent pour « More Than you Know » et « Don't Smoke in Bed ».
Autre beau moment d'intimité, « I Wished on the Moon » est aussi partagé en duo avec le contrebassiste John Clayton Jr.. C'est du beau travail évidemment, rien à dire, parfait même, mais loin d'être indispensable tant Diana Krall nous a habitué à cette musique suave, certes, mais qui ne vous emporte guère. Quand Diana Krall reprendra-t-elle la plume pour nous refaire un « The Girl in the Other Room » qu'elle avait co-écrit avec son mari Elvis Costello ? Sans parler des magnifiques reprises de Tom Waits, Joni Mitchell, Mose Allison ou Elvis Costello. 
On aurait aimé une suite à cet album où la chanteuse dévoilait une nouvelle facette de son (grand) talent.  Du coup, je me repasse « Almost Blue » en pensant à Elvis…
© Jean-Pierre Goffin