Dell/Lillinger/Westergaard – Beats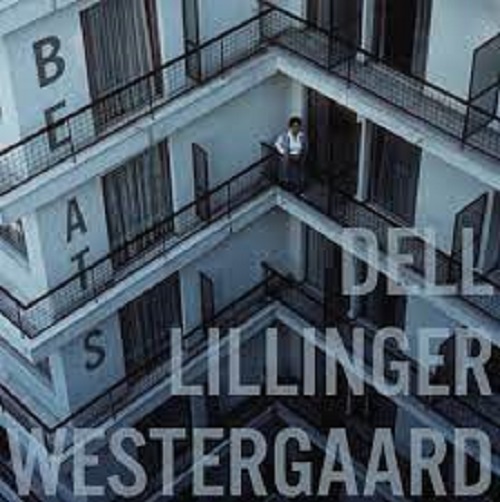 D
Plaist Music
Jezelf verwennen, daar komt het meer dan ooit op neer tegenwoordig, liefst met muziek. Als die dan rijkelijk verpakt zit in een goudkleurige doos (althans de cd-versie) krijgt dat plezier een extra waarde. We tippen 'Beats' van het trio Dell-Lillinger-Westergaard.
De combinatie van glockenspielklanken, ethergeruis en aanverwante geheimzinnige geluiden van de intro doen het vermoeden rijzen dat zonet de toegangspoort tot een andere dimensie openging. Maar na anderhalve minuut zit je al midden in de sfeer van een hippe jazzclub waar vibrafoon, drums en bass voor een funky en barokke groove zorgen. De deuren van de jazzclubs blijven op deze planeet echter voorlopig nog steeds gesloten. Een bar uit een van de Star Wars-films lijkt er meer op, vooral door de steeds opgebroken tempi en de toch wel spacy vibrafoonklanken. Dat alle tracks de titel 'Configuration' meekregen (genummerd van I tot XIII) verhoogt de intrige.
Iets meer dan een half uur laveert het trio tussen de pulsaties van Mark Guiliana zijn Beat Music en de strakke vormgevingen van Autechre, met tentakels die reiken tot Boulez en Webern. Een aaneenschakeling van repetitieve (maar nooit afstompende) en hoekige structuren te vergelijken met een metronoom die continu tilt slaat. Ook wel een logisch vervolg op vorige opnamen als 'Grammar' en 'Grammar II' van deze drie jongleurs. Vooral helemaal volgens de principes van het label: "Sound supporting sound, sound through structure, sound becoming the plasticity of music". Fans van STUFF. zullen hier van genieten. In het bijhorende boekje lees je meer over de evolutie van ritme en percussie gekoppeld aan parameters als harmonie en melodie met aansluitend de rol van de vibrafoon in dit hele verhaal.
© Georges Tonla Briquet




Musici:
Christopher Dell: vibrafoon
Christian Lillinger: drums
Jonas Westergaard: contrabas

www.plaist-music.com