DC 11tet – Handheld Cards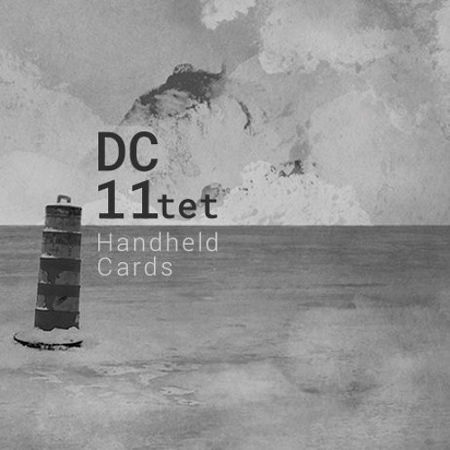 D
Eigen beheer
Ondanks de economische realiteit worden bigbands en grote ensembles nog steeds niet gedegradeerd tot het statuut van randfenomeen. Integendeel, er is overal vernieuwde interesse voor het genre en dat tot in Vlaanderen toe. Jongste telg in de familie is het DC 11tet rond trombonist, componist en arrangeur Quinten De Craeker.
Zowat twee decennia geleden werden bigbands en orkesten plots verheven tot de status van hype. Rockabilly icoon Brian Setzer haalde zelfs de voorpagina van Downbeat met zijn Brian Setzer Orchestra (editie februari 1999) en werd uitgeroepen tot de "king of swing". Maar dat fenomeen sloot indertijd vooral aan bij het hele jamband gegeven. Het ziet er echter naar uit dat met onder meer Darcy James Argue en Maria Schneider de vlam opnieuw op de juiste manier aangewakkerd wordt.
Quinten De Craeker (Bravo Big Band) durft in elk geval zijn nek uit te steken door een vioolsolo van net geen minuut naar voor te plaatsen als intro van deze cd. Meteen volgt een stukje stijlvolle midtempo swing met andermaal de viool in een prominente rol. De Django-stijl is niet veraf terwijl de trombonesolo voor een vintage retrosound zorgt. Elk nummer baadt in eenzelfde sfeer met sterke link naar het verleden maar het klinkt allemaal wel heel fris met de nodige plotwendingen. In de afsluiter komt het potentieel het sterkst naar voor. Ze hebben hier kennelijk geluisterd naar het werk van David Axelrod. Ook de manier waarop in sommige passages klassiek, swing en improvisatie naadloos met elkaar versmelten, dwingt respect af.
Of het DC 11tet met 'Handheld Cards' een rage gaat ontketenen in Vlaanderen is voorlopig niet meteen aan de orde van de dag maar hopelijk draagt het ensemble bij tot een aanhoudende interesse. Met in de rangen Thomas Mayade, Tom Bourgeois en Cyrille Obermüller hebben ze in elk geval kleppers die het verschil kunnen maken. Wat meer punch op de volgende release en het zit wel goed met deze formatie. Ze verdienen een extra pluspunt door het hoesontwerp van Sébastien Gairaud.
© Georges Tonla Briquet

Musici:

Quinten De Craecker, trombone           
Ruben Verbruggen, altsaxofoon, baritonsaxofoon           
Tom Bourgeois, tenorsaxofoon           
Thomas Mayade, trompet, bugel           
Lisa De Meester en Benoit Leseure, viool           
Mattijs Roelen, altviool           
Sarah Van Laere, cello           
Karel Cuelenaere, piano, Fender Rhodes           
Cyrille Obermüller, contrabas           
Elias Devoldere, drums