David Long – Ash and Bone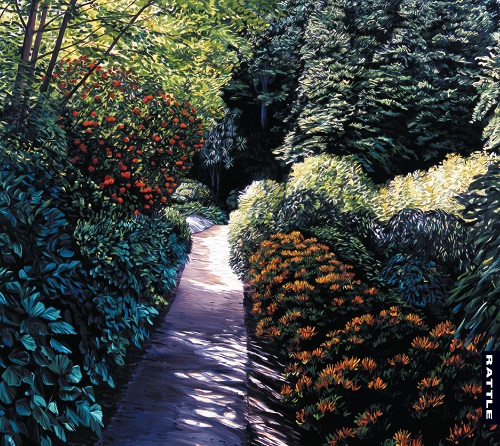 D
Rattle Records
Die Musiker, die an den Aufnahmen von "Ash and Bone" beteiligt sind, sind Mark Carter (trumpet), Rachel Vernon (bass clarinet), Pat Barry (clarinet), David Long (banjo, guitars, electronics), Carolyn Mills (harp), Bridget Douglas (flute), Andrew Jarvis (tuba) und Riki Gooch (percussion and electronics).
Und im O-Ton vernehmen wir David Long zum aktuellen Album: "This album is the result of a 2020 CNZ Covid Grant, and originated in a piece I wrote during the first 2020 lockdown for Kaossilator (a small synthesiser), harp and flute, which was to be performed as part of the New Zealand Symphony Orchestra Shed series. The orchestra made it possible for Bridget and Carolyn to record their parts at home, which were then combined and uploaded online. I enjoyed the process so much that I wanted to explore the idea of working with small ensembles of musicians that I have worked with over the years recording film scores. It gave us all a chance to be more experimental than we are when working on scores."
Schon bei den ersten Takten und Klängen denkt man an Neue Musik, aber vor allem an Strawinsky, oder? Oder ist gar Olivier Messiaen im Geiste präsent? Beim Stichwort Elektronika, das bei Longs Musik fällt, denken viele an Mike Oldfield sowie an Can, Kraftwerk oder Jean Michel Jarre. Aber dies ist nur eine Ausformung von elektronischer Musik und im Umfeld von Rock und Pop anzusiedeln. Im vorliegenden Fall der Musik von David Long ist diese eng verwoben mit klassischer Gegenwartsmusik, mit dem Unsanglichen, mit Neoklassizismus und schließlich mit dezent gesetzten elektronischen Klangphrasierungen. Sind Assoziationen zu "Peter und der Wolf" (Sergei Prokofjew) und "Karneval der Tiere" (Camille Saint-Saens) abwegig oder doch nicht, folgt man einigen der Sequenzen der Longschen Musik?
Mit "Underground" wird das Album eröffnet. Zu Beginn meint man, ein gestrichenes Cello oder eine Viola neben perkussiven Einsprengungen zu vernehmen. Oder sind es "Saitensalven" der gedämpften Gitarre oder eines elektrisch verstärkten Banjos? Danach folgt dann weicher und zerbrechlich anmutender Flötenklang. Im Hintergrund bewegen sich Streicher welcher Art auch immer, oder? Oder sind die Streicherklänge schlicht auf einem Synth erzeugt worden? Man vermeint dabei auch Grillen zu hören, derweil eine Schar von Singvögeln in einen sehr melodischen Singsang einfällt, dank an die Flötistin Bridget Douglas. Beigemischt ist auch der Donnerhall des Tubisten. Ein Schelm, der da beim Hörgenuss an Olivier Messiaens "Oiseaux exotiques" denkt. Auf die Komposition "Untergrund" folgt "Ash and Bone" mit seriellen Klangfolgen aus dem elektronischen Schatzkästlein oder einem Synth. Über die aufsteigende, sich wiederholende Klangfolge wurde breit gestreutes Gebläse gelegt. Klarinette und Flöte vereinen sich als eine Doppel-Helix des Klangs. Auch ein wenig Liedhaftes im Schubertschen Sinne wurde in Schraffuren in das Stück gesetzt. Das klingt kammermusikalisch und ist zugleich sehr dynamisch gestaltet, also eher affin zur Musik des 20. Jahrhunderts.
"The Long Long Walk" überzeugt mit feinen Flötensequenzen und elektronischen Verfremdungen. Angesichts der Harmonien sind Assoziationen zu einem Sonnenaufgang, der musikalisch begleitet wird, durchaus naheliegend. Schwirren und Flirren breiten sich aus, füllen den Klangraum. Im Hintergrund verfangen sich Sinusklänge eines Synth, oder?  Und dann, ja dann meint man gar, eine singende Säge sei Teil der Ensemblemusik. Sehr orchestral ist "Wish your mouth out" angelegt und wird von den versammelten Bläsern und dem Arpeggio der Harfenistin bestimmt. Moderne Galanterie oder die musikalische Beigabe zu einer Jagdgesellschaft sind mögliche Assoziationen beim Hören des Stücks.
Die ersten Takte von "Water the Earth", vor allem die Klarinettensequenzen, lassen bei dem einen oder anderen Zuhörer Erinnerungen an Ravel aufkeimen. Es vereinen sich zudem die dunkel gefärbte Tuba mit der samtenen Klarinette und dem hohen Harfenklang. Oder sind es Klarinette und Bassklarinette, die zum "Duett" verschmelzen?  Nein kein Posaunenchor mit sakralen Anmutungen, sondern eine glockenhelle, in der Klassik gegründete Trompete bestimmt die nachfolgende Klangfärbung des Stücks, das hier und da das Bild eines sprudelnden Rinnsals heraufbeschwört.

© ferdinand dupuis-panther

Infos
https://www.audioculture.co.nz/profile/david-long
https://www.davidlongnz.com

Tracks
01 Underground 7:44
02 Ash and Bone 4:39
03 I Follow It 5:35
04 You Want to Fight Everything 4:40
05 The Long Long Walk 4:52
06 A Second Glance 5:47
07 Wash Your Mouth Out 3:58
08 Water the Earth 5:26

https://rattle.co.nz