Dave Storey Trio - Jouska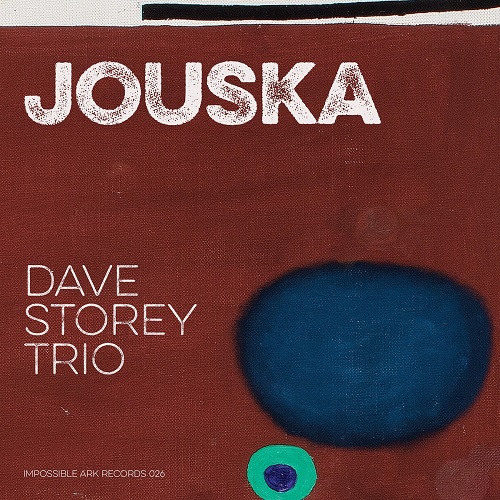 D
Impossible Ark Records IALP 026
Amper een jaar na hun debuut 'Bosco' leverden drummer Dave Storey en de zijnen eind mei al de moeilijke tweede.
Het trio ontstond aan de Royal Academy of Music in Londen, een jazzscene die op het eerste gezicht een eigen koers vaart, los van de circle rond o.a. Shabaka Hutchings en Moses Boyd. In tegenstelling tot deze laatsten zit het Dave Storey Trio tot over de knieën in de jazztraditie uit de jaren '50 en zijn ze minder geboeid door allerlei crossovervormen.
Opener 'Green Monkey' zet meteen de toon met de energie van Charlie Parker en een sound die een rechtstreekse afstammeling lijkt van John Coltrane en Sonny Rollins, een indruk die ook terugkeert in 'Wooden Hats'. Volgens de persinfo ligt dat hieraan dat het live studio-opnames zijn – of hoe moeten we "straight to tape" anders begrijpen? -  met nauwelijks overdubs en edits. 'Bibi' baadt in een contemplatieve sfeer in een heerlijke 6/4, waarin de ritmisch feilloze contrabassist Conor Chaplin soleert met een funky ondertoon.
In de enige standard, Billy Strayhorns 'Chelsea Bridge' slaagt tenorsaxofonist James Allsopp erin om lichter te klinken dan Ben Webster het hem voordeed. In de ballade 'A Forest Far From Home' dwaalt weer de geest van John Coltrane, maar de walking bass van Chaplin duwt constant in Allsopps rug als een moeder die haar kinderen de deur uit duwt zodat ze op tijd op school geraken. In 'Gravel Baron' , een heerlijke blues, zorgt de sax zelf voor de stuwkracht en levert de bassolo amper toegevoegde waarde. De titeltrack en 'The Viceroy', een swingend eerbetoon aan de beste currytent in Birmingham, zijn duidelijk de meest hedendaagse nummers. Ze doen een kleine beetje denken aan wat andere eerder traditionele jazzcombo's van de Britse eilanden (zoals Magic Hat Ensemble) brengen, maar hier blijft die jaren '50-sound sterker overheersen.
'Jouska' mag naast 'Bosco' staan en levert het trio hopelijk enkele optredens op het continent op.
© Olivier Verhelst