Das Kapital - Vive la France (jpg)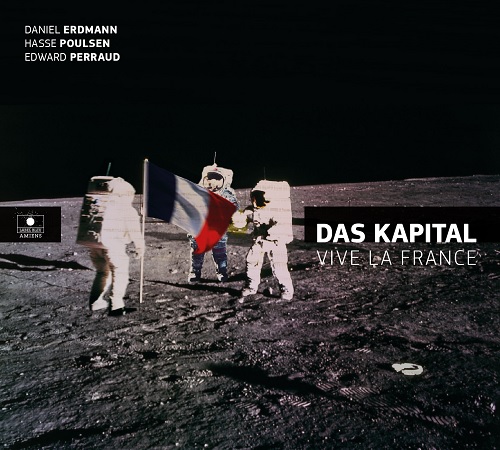 D
Label Bleu / L'Autre Distribution
Par les temps qui courent, que quelques-uns crient « Vive la France » doit faire du bien outre-quiévrain.
Cet appel à l'union nationale, « Das Kapital » le lance de la lune avec cette couverture pleine d'auto-dérision où l'on voit le drapeau bleu-blanc-rouge planté sur le sol lunaire… Le volet intérieur dévoile une France surannée, nostalgique (?) où les trois musiciens prennent la pose en de Gaulle, Napoléon et Louis XIV et le texte de pochette de Jean-Jacques Rousseau n'est pas en reste qui écorne l'image de la musique française… Visiblement, Daniel Erdmann, Hasse Pouslen et Edward Perraud n'en ont cure.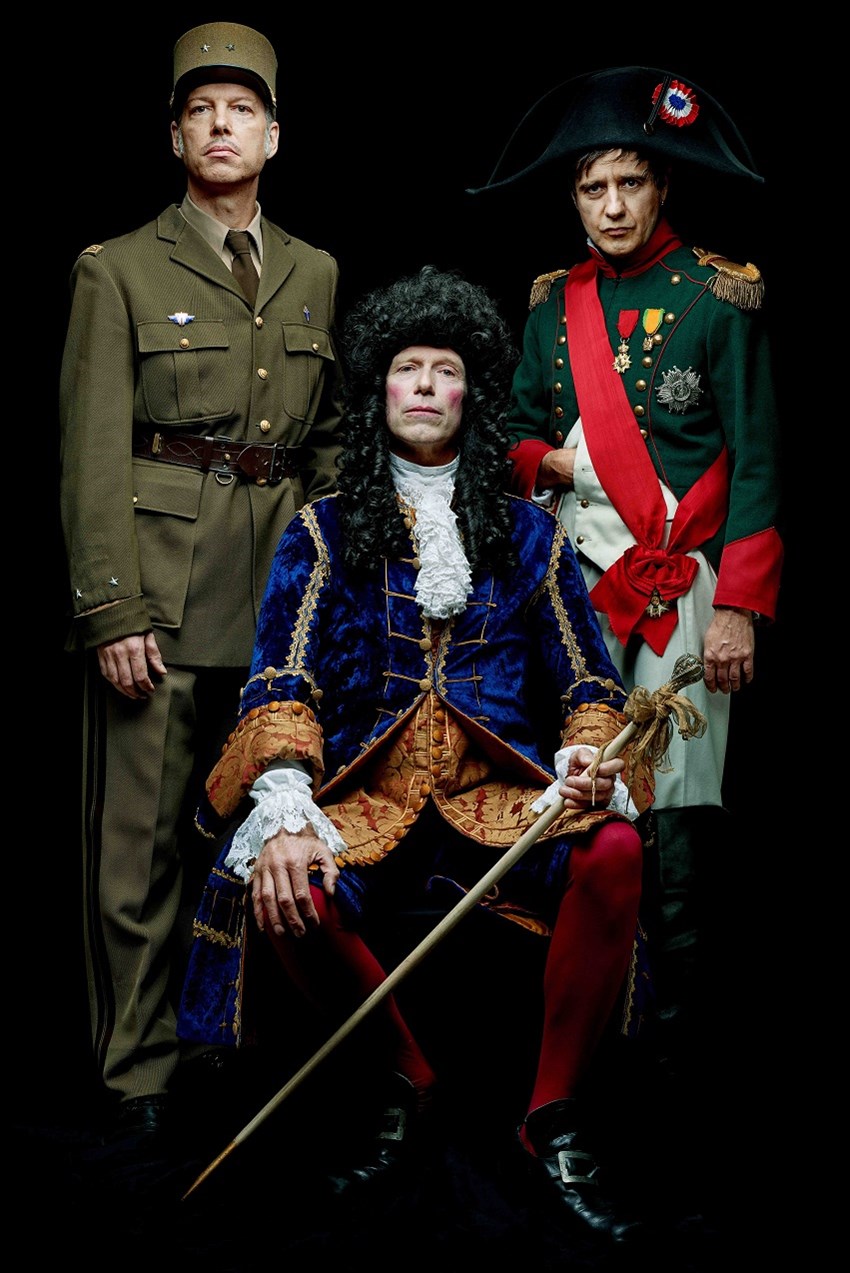 © Denis Rouvre

Si le rock est mort et que le jazz l'est tout autant, que le socialisme est enterré – c'est ce qu'ils disent – l'ironie est à son paroxysme sur des reprises de « Comme d'Habitude » ou, mieux, « Born To Be Alive ». Par certains aspects, « Das Kapital » nous fera penser à « L'Ame des Poètes » par la reprise de grands thèmes de la chanson française qu'on reconnait certes facilement, mais dont les contours ondulent constamment.
Dans ce recueil issu du meilleur (surtout) et du pire, se faufilent avec bonheur de grandes choses : Ravel avec « Pavane pour une Infante défunte », Satie avec « Gymnopédie#1 »… Mais finalement quelle que soit la qualité du produit d'origine, on a l'impression que « Das Kapital » n'en a cure, Daniel Erdmann chante tout autant la mélodie sur Lully que sur Barbara, Hasse Poulsen secoue un peu le cocotier des sons et Edward Perraud, le seul Français de la triplette, prend beaucoup de plaisir et nous surprend au tournant.
Un supplément de chambardement sonore, de sauvagerie dans les improvisations m'aurait bien plu, mais c'est surtout sur scène que ce pot-pourri fransquillon trouvera toute sa saveur et sa folie.
Un album qui touche au surréalisme à la Belge, tout comme à notre sens de la dérision et de l'auto-flagellation. Chapeau bas à Charles, Louis et Napo !
© Jean-Pierre Goffin