Dans Dans - 6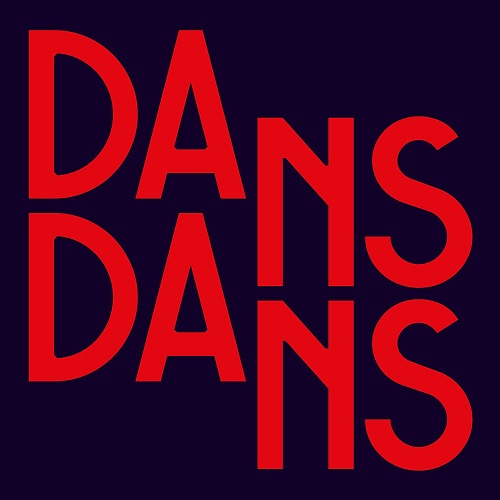 D
Unday Records / N.E.W.S.
Achter de simpele titel '6' en de wederom sobere hoes schuilt ondertussen een heel verhaal van meer dan een decennium.
Het trio Dans Dans hoorde bij de eersten die in Vlaanderen de "new wave of jazz" lanceerden en de krijtlijnen tussen jazz, pop en rock uitwisten. In dat schemergebied gingen ze goochelen met americana en filmmuziek. Dat Bert Dockx, Steven Cassiers en Frederic Lyenn Jacques actief waren bij diverse andere groepen en projecten (Flying Horseman, Dez Mona, DAAU) werkte enkel maar verrijkend. Ze voegden er zelfs een snuifje exotica en een golfje surf aan toe. Bovendien deden ze live alle stijlkompassen tilt slaan.
Dans Dans en jazz? Doordat ze op hun tweede album nummers coverden van Sun Ra, Ornette Coleman en Charles Mingus spitste de jazzgemeenschap goedkeurend de oren. Ondertussen is het 2022 en is dit het zesde album. Geen echt nieuwe revolutie maar de basiselementen werden verstevigd, verfraaid en ook wat verwrongen. Neem de proef op de som en beluister eerst nog eens 'Anemone' ('Zink') en nadien de openingstrack 'Wolk' van '6'. Aansluiting bij het eigen verleden maar met lichte verschuivingen.
Atmosferische filmmuziekjes en onverwachte actiemomenten behoren eveneens tot het nieuwe repertoire, soms in eenzelfde nummer ('Droom'). Op de tonen van 'Coyote' wanen we ons even aan het surfstrand van Manhattan Beach of in de Whisky a Go Go (Los Angeles) om vervolgens verder te cruisen op Santa Monica Boulevard met op de achtergrond 'Palm'. Het obligate spacy uitstapje is inbegrepen ('Cascade').
Een carrouselrit van zesendertig minuten waarbij elk toertje (beluistering) andere sensaties oplevert. En live wordt het gegarandeerd weer snakken naar adem. Dans Dans = jazz jazz, zij het met een sterke knipoog.
© Georges Tonla Briquet





Musici:
Bert Dockx - gitaar, cassettes
Fred 'Lyenn' Jacques - bas, bariton gitaar, synths
Steven Cassiers - drums, synths, percussie

Concerten 2022:
19/10 : De Casino (Sint-Niklaas)
21/10 : De Roma (Antwerpen)
03/11 : Handelsbeurs (Gent)
04/11 : l'Ancienne Belgique (Brussel) - SOLD OUT
16/11: 30 CC (Leuven)
18/11 : Cactus Club (Brugge)

www.undayrecords.be
www.bestov.be