Dancing With Don - Dancing With Don (bl)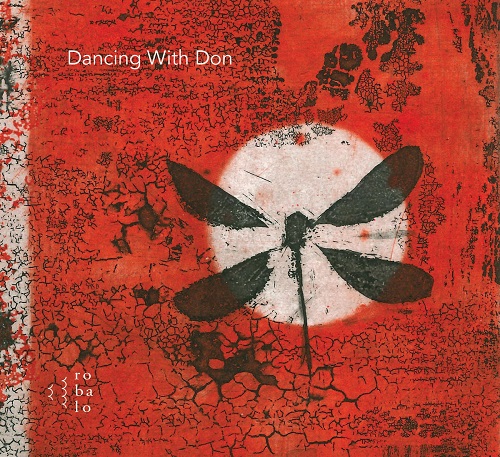 D
Robalo Music
Dit trio rond stemtovenares Lynn Cassiers verkent al meer dan 20 jaar, in verschillende samenstellingen en improviserend, een eigen originele sound. Dit album ontstond als thuissessie, vrij en ongedwongen, volledig geïmproviseerd en nu uitgebracht via Robalo Music.
De etherische stem over electronics van Lynn Cassiers drukt een stempel op de kenmerkende sound, onderlijnd door treffende accenten van contrabassist Manolo Cabras en het scherpzinnige drummen van João Lobo. Een mysterieuze klankwereld passend als een soundtrack bij het film noir genre.
De titels spreken tot de verbeelding: 'Wrong Exit', 'The Mermaid's Boots', 'Baroness', 'Nasty Nest', 'The Elephant and the Whale', 'Bottulusu & Bottruleddusu', 'Dancing With Don', 'Walking Peaches', 'Firulì Firulà'.
Het live beleven loont altijd bij dergelijke vrije muziek, waarbij de interactie en de spelbewegingen een belangrijke meerwaarde betekenen.

© Bernard Lefèvre

Musici :
Lynn Cassiers (voice & electronics)
Manolo Cabras (contrabas)
João Lobo (drums)