Christopher Icasiano – Provinces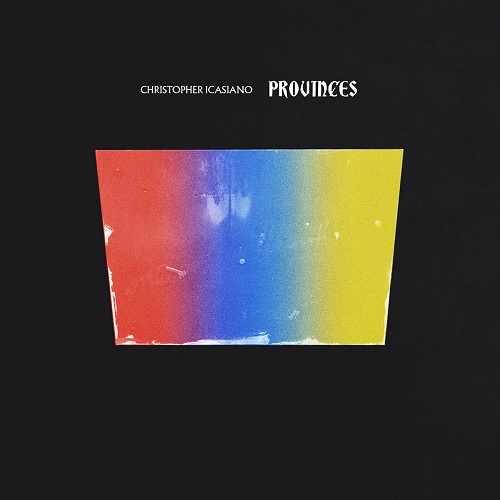 C
Origin
Het Amerikaanse label Origin is vooral gespecialiseerd in jazz geënt op traditie. Met 'Provinces' wijken ze radicaal af van die koers. Zeg maar een soort "close encounters of the unknown kind". De man die in zijn eentje hiervoor verantwoordelijk is: multi-instrumentalist Christopher Icasiano.
De continu roffelende drums creëren van bij het begin al een ongemakkelijk gevoel. Met wat later beklijvende Hans Zimmer soundscapes en meedogenloos donkere bastonen er bij, culmineert alles in een weergaloos episch decor. Zet je schrap voor een broeierige trip naar "deep space". De ijzingwekkende stilte waarmee je na een tijd geconfronteerd wordt, is slechts subtiel en geleidelijk aan doorbroken aan de hand van meer vertrouwde klankpatronen die opduiken.
Die eerste stappen in een onbekende wereld hebben plaats in een beklemmende sfeer. Drumpartijen bouwen daarbij een nieuwe ondraaglijke spanningsboog op. Veldopnamen gerealiseerd in de Filipijnen (het land van Icasiano zijn voorouders) voegen er nog wat ontwrichtende elementen aan toe. Horror op komst of is er een vreedzaam einde? Luister en huiver zelf.
Alhoewel het eigenlijk gaat om twee onderscheiden suites, sluiten beide naadloos bij elkaar aan als een lange flow. 'Provinces' is een super desoriënterend schijfje met een akelige stemming zoals terug te vinden in de tv-reeks 'Twin Peaks –The Return'. Ergens zwevend tussen SCHNTZL en The Roswell Incident ('Trapped-Part One') en meteen een kandidaat voor de volgende editie van het AntennA festival (Gent).
© Georges Tonla Briquet




Christopher Icasiano: drums, percussie, synthesizers, toetsen

www.chrisicasiano.com