Christian Sands - Be Water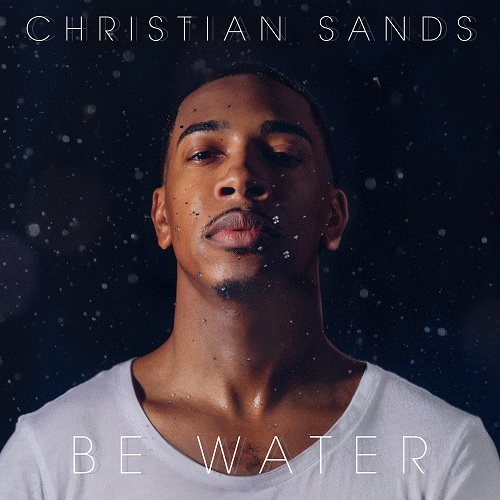 C
Mack Avenue/Newartsint.
Quatrième album du pianiste sur le label Mack Avenue, et pourtant Christian Sands est encore peu connu chez nous. Certes l'a-t-on entendu sur des productions du contrebassiste Christian McBride (qui l'accompagne aussi sur le premier opus du pianiste sur le label précité (« Reach » sorti en 2017) et surtout sur l'album de Gregory Porter consacré à Nat King Cole.
« Be Water », le nouvel album de Sands ne fait que confirmer toutes les qualités d'un pianiste baigné dans la tradition – dans les pièces avec cuivres, on ne manque pas de relever par moments les sonorités des « Jazz Messengers » mais dans une version contemporaine.
L'assise du disque repose sur un trio solide piano – basse (Yasushi Nakamura) – batterie (Clarence Penn) qui selon les morceaux évolue vers des formules plus étoffées autour de Marcus Strickland (tenor-sax et clarinette basse), Sean Jones (trompette, bugle) et Steve Davis (trombone).
Le titre « Be Water II » voit aussi la participation d'un quatuor à cordes qui amène une tonalité plus décalée par rapport à l'ensemble du répertoire.
Dernier partenaire et non des moindres, le guitariste Martin Sewell (entendu souvent aux côtés de Cassandra Wilson ou, plus proche de nous, de Reggie Washington) s'impose comme un des guitaristes les plus originaux de ces dernières années, notamment sur « Drive » et son côté jazz-rock puissant et élégant à la fois, mais aussi sur « Still », plus intimiste et sensuel. 
« Can't Find My Way Home », une composition de Steve Winwood période Blind Faith, confirme l'influence rock sur la musique de Christian Sands.
Un album qui ne fait que confirmer les qualités d'un musicien d'à peine trente ans qui démontre déjà une personnalité à suivre.
© Jean-Pierre Goffin