Chris Potter Circuits Trio - Sunrise Reprise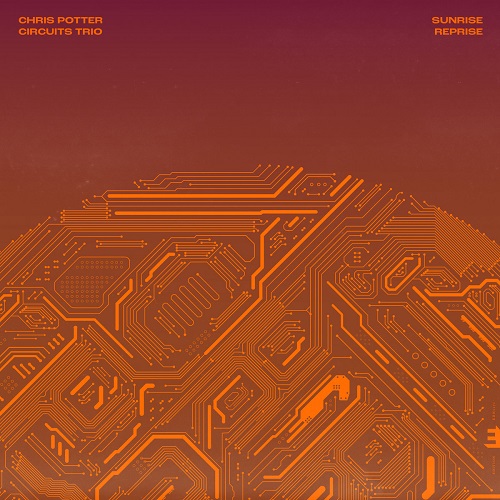 C
Edition Records
Après son album enregistré entièrement en solo pendant la pandémie, Chris Potter ouvre de nouvelles portes à sa musique avec ce trio « Circuits » où il se trouve en compagnie de James Francies aux divers claviers et Eric Harland à la batterie.
Quant à Chris Potter, il semble garder de bons souvenirs de « There is a Tide », son album solo puisqu'il poursuit ici l'exploration des samplers, claviers, flûtes et clarinettes, outre bien sûr ses fidèles saxes ténor et soprano. Dans ce même esprit, « Sunrise and Joshua Trees » ouvrent l'album  dans une veine contemplative, les samples, overdubs et autres claviers participant largement au côté « ambient ».
Pas de basse dans ce trio, mais aussi bien Francies que Harland se chargent d'amener des lignes graves dans le bondissant « Serpentine » où le solo  de James Francies aux synthés propose un solide moment de liberté rythmique, tout comme le solo de Potter au ténor qui le suit. Avec « The Peanut », on retrouve Potter dans l'ambiance plus traditionnelle d'une ballade accompagnée par le seul piano acoustique de James Francies.
Si l'album ne contient que cinq titres, le dernier constitue un plat de résistance de choix, vingt-quatre minutes où la voix de Chris Potter domine d'entrée à la flûte, balayant par la suite un éventail d'influences qui touchent à la soul, au jazz-rock, à l'électro sans oublier les fondamentaux du jazz coltranien, qui continue à le poursuivre, voire même d'un jazz plus mainstream avec certains passages bien balancés.
Un dernier titre qui ressemble bien à un florilège des possibles pour un des plus grands saxophonistes de sa génération.
© Jean-Pierre Goffin
Une collaboration JazzMania / Jazz'halo