Chris Montague - Warmer than Blood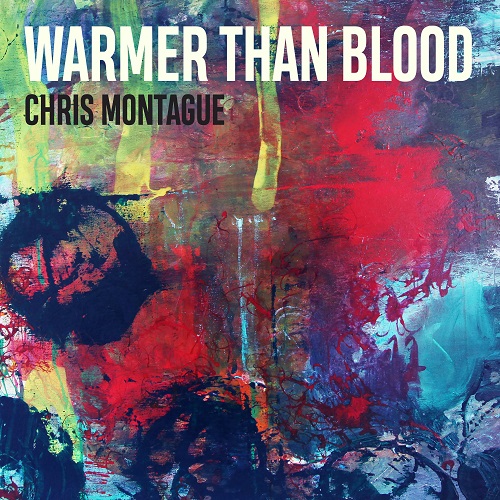 C
Whirlwind Recordings
Für das aktuelle Album hat sich der britische Gitarrist Chris Montague (Troyka, Squarepusher, Benny Greb) den Pianisten Kit Downes und die E-Bassistin Ruth Goller (Acoustic Ladyland, Melt Yourself Down, Let Spin) in sein Trio geholt. Zum Album lesen wir: "While Chris's reputation as a startlingly original composer is already well established, not least through his longstanding collaboration with Downes in the much lauded Troyka project, this release marks the first in Chris' extensive discography to be entirely under his leadership." Über die Zusammenarbeit mit seinen Mitmusikern äußert sich Montague mit folgenden Worten: "I love how Ruth and Kit both interpret music, they were always going to be my first choice – and writing for a band without drums made us work much harder to create dynamics and shape within each piece. This brought out a whole new dimension in the compositions". Diese betreffen Stücke wie u.a. "Irish Handcuffs", "Warmer Than Blood", "C Squad", "The Internet" und zum Schluss "Rendered".
In der Einleitung zu "Irish Handcuffs" ergießt sich welliger Saitenschwall, der bildhaft an Kaskaden erinnert, die über Felsen strömen. Nach diesem "Vorspiel" folgt dann "Irish Handcuffs". Dabei verschmelzen die kristallinen Klanglinien, die der Gitarrist verantwortet, mit den rhythmischen Setzungen des Pianisten. Dieser versteigt sich aber auch in kleine Klangstrudel. Zudem ist als dunkle Gegenstimme der E-Bass wahrnehmbar. Im Verlauf des Stücks ergibt sich eine Verwebung der drei Instrumentalisten, ehe es dann zu einem Bruch kommt, der mit Tastenstakatos und erdigen Basstönen eingeläutet wird. Darüber schwebt die wimmernde und schnarrende Gitarre in den Händen von Chris Montague. Bisweilen vernimmt man auch sirenenhafte Stimmen. Zum Ende zu gewinnt man den Eindurck, dass sich eine Klangeruption ihren Weg bahnt.

"Warmer Than Blood" ist anfänglich durch feines lyrisches Klavierspiel ebenso bestimmt wie vom feinen und verhaltenen Saitenspiel. Windgemurmel gleicht, was wir vernehmen. Nach und nach schälen sich kristalline Momente heraus – dank des Pianisten. Beinahe unisono ist nachfolgend das gemeinsame Spiel von Gitarrist und Pianist ausgerichtet. Doch schließlich übernimmt Chris Montague die musikalische Regie und umgarnt uns mit feinstem Saitengetropfe. Im Hintergrund breitet zudem die E-Bassistin einen niedrigflorigen Klangteppich aus, ehe dann der Pianist seine Schraffuren setzt und zeitweilig tonale Flächen ausgerollt werden.

Saitenröhren und dumpfe Tastenschläge machen den Anfang von "C Squad" aus. Man fühlt sich beim Hören an einen akustischen Malstrom erinnert und denkt, man schaue in den brodelnden Schlund eines aktiven Vulkans. Doch im weiteren Verlauf des Stücks verschwindet diese bildhafte Idee. Sprunghaftigkeit tritt an die Stelle des Brodelns. Wie wohl die musikalische Interpretation von "The Internet" klingen mag? Bruchhaftes, Universelles, mondiale Informationsflut, Propaganda; Hasstiraden, Verschwörungsgerede – all das macht das weltumspannende Netz aus. Und welche Sprache findet sich dafür? Nervöser E-Bass, aufbrausendes Saitenspiel des E-Gitarristen, energiegeladenes Tastenspiel mit harten Akzenten, aber auch perlendes Klavierspiel sind auszumachen. Und schließlich hört man auch Stufensprünge und rauschende Strudel.

Schließlich heißt es dann "Rendered", sprich in der deutschen Übersetzung "erbracht", geleistet", "vorgetragen". Wenn man sich Wanderdünen vorstellt, deren Sand Korn für Korn abgetragen wird, dann hat man ein zur Musik dieses Schlussakkords entsprechendes Bild.
© fdp

Informationen
https://chrismontaguemusic.com/#about
https://www.whirlwindrecordings.com/chris-montague-to-release-warmer-than-blood-ft-kit-downes-and-ruth-goller-may-8th-2020/