Chris Joris - Songs For Mbizo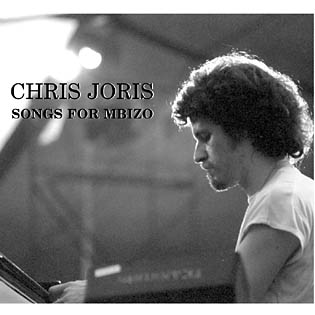 C
Jazz'halo
"Songs for Mbizo" by Chris Joris was the album which launched the Jazz'halo label back in 1991. Now it's available for streaming and download as the Belgian label begins a programme of releases on Bandcamp - so how does it sound 30 years later?
Chris Joris is best known as a percussionist and there is plenty of rhythmic invention here, but these recordings also show his impressive abilities as composer and pianist. The album is a tribute to South African bassist Johnny "Mbizo" Dyani and four of the tracks date from 1976 when Joris and Dyani recorded together with a 6 piece band. The 1991 tracks pick up the same feel and develop it with a different 7 piece band which includes the brilliant tuba playing of Bob Stewart, adding a low end spark which recalls Mbizo from a new angle. The grooves combine jazz and African traditions in a natural way which is less a conscious fusion and more a meeting of minds.
"Rivers" begins with percussion then heads into furious sax and piano solos accompanied by drums and tuba, with driving drums from Dré Pallemaerts. "Lullaby For Ephraïm" begins with solos from Mbizo (at his very best) and Joris on piano before a rhapsodic section led by sax. "Panontigri" is a duet  in three "movements" for Joris and percussionist Cheikh Tidiane Fall, combining rainstick, African flutes, chimes, marimba and clay drums, creating an atmosphere of rapture and ritual.
"Song for Mbizo - part one" builds for almost 12 minutes from a piano riff, led by Steve Houben's flute and a horn arrangement  by Frank Vaganée who also plays alto sax. An alto clarinet workout by John Ruocco leads into a piano solo with sonorous block chords and hints of Keith Jarrett. "Song for Mbizo - part two" develops the same riff and harmonies with a swooping, highly effective vocal by David Linx, who also wrote the lyrics.
"Blowin' your bow to the berimbob" is a duet between Joris on berimbau and Stewart's tuba, both drawing a rainbow of colours and overtones from their instruments.
"Shaya Sebothane" again dates back to 1976, driven by a Mbizo bass riff then Julian Sebothane Bahula on African drums.
"Dance of the mulatos" has an exciting arrangement from Vaganée, with crescendo trills on flute, alto and tenor saxes, tight interplay between the rhythm section and John Ruocco's impassioned tenor solo then a polyrhythmic percussion interlude from Joris and kit drummer Pallemaerts.
"Monody on a moonlit night" features Joris on temple gongs, water gong and flute; a mysterious, reverberant soundscape and an effective contrast to the more groove based tracks. Finally, "November 30th" starts with a piano cadenza before flute, clarinet, sax and tuba, drums and double bass join.
The recordings vividly capture the range of tone colours and the playing is superb throughout. This combination of European and African jazz sounds spontaneous and has not aged at all in the 45 years since Mbizo and Joris laid down their first tracks together. As Sim Simons said when it was first released, "This is an example of how you compose a CD and how you keep it interesting until the ultimate second."
© Stephen Godsall