Charlie Haden & Brad Mehldau - Long Ago and Far Away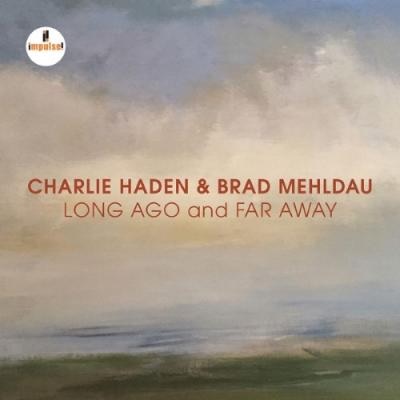 C
Impulse/Universal
Enregistré le 5 novembre 2007 à Mannheim en Allemagne lors du "Enjoy Jazz Festival" – un festival a-t-il jamais aussi bien porté son nom? – ce duo Charlie Haden et Brad Mehldau est un pur bonheur qui pour des raisons de contrats des deux artistes n'a pu voir le jour avant aujourd'hui.


Six pièces proches ou dépassant les dix minutes, une opportunité magique que laissent les concerts en public où les musiciens peuvent dépasser le formatage réducteur du studio.
En ouverture «Au Privave », un blues de Charlie Parker, une composition peu jouée en petite formation et même oubliée  par beaucoup de combos ces dernières décennies. L'improvisation est franche, libre, démontre tout le potentiel du thème, on y sent Charlie Haden à l'aise, réminiscence des années colemaniennes où on se jouait de toutes les harmonies.
La suite du répertoire est plus tendre, des choix mélodiques sans doute effectué par le contrebassiste car plusieurs des thèmes ont déjà interprétés dans d'autres formats : « My Love and I », Haden l'a déjà joué de façon sublime avec Gonzalo Rubalcaba sur « Tokyo Adagio » et sur « Sophisticated Ladies » avec le Quartet West accompagnant Cassandra Wilson, album où on retrouve aussi « My Old Flame ». « My Old Flame » et « Everything Happens To Me » dont on se délecte aussi sur "Last Dance" en duo avec Keith Jarrett. 
La patte du contrebassiste est donc bien claire dans le choix de cette soirée d'automne 2007. Haden et Mehldau se connaissent depuis longtemps – lire à ce sujet les intéressantes notes de livret – et ont depuis  participé à plusieurs projets communs comme le quartet avec Lee Konitz  et Paul Motian au Birdland de 2009. L'amour des belles mélodies s'entend du début à la fin de ce concert notamment sur les 15 minutes de « Long Ago and Far Away », un modèle pour le chant que le contrebassiste tire de son instrument tout en y instillant des moments de liberté dont il a le secret. 
Voilà un album dont on ne se lassera jamais : tout comme la poésie, « Long Ago and Far Away » est éternel.
© Jean-Pierre Goffin