Charles Mingus presents Charles Mingus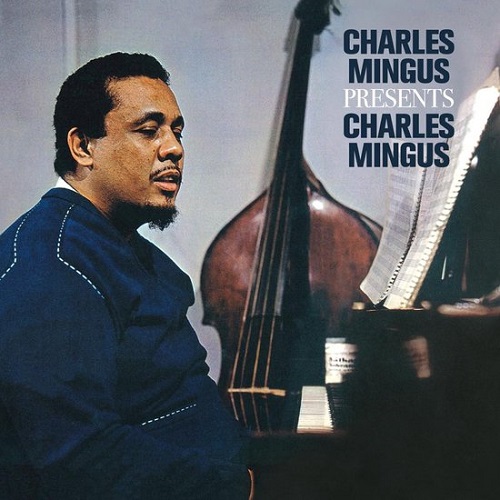 C
Candid Jazz
Une réédition remastérisée bienvenue.
Au mitan de ses collaborations avec des labels bien établis comme Atlantic, RCA, Columbia ou Impulse, Charles Mingus passe une année sur le label indépendant Candid pour deux albums : « Newport Rebels » qui réunit une brochette de musiciens qui contestent la tournure trop commerciale prise à leurs yeux par le Festival de Newport et ce « Charles Mingus presents Charles Mingus », un titre qui pourrait laisser entendre que le vrai Mingus y est ici révélé. On peut y voir en effet une réaction à l'album « Mingus Ah Um » où Mingus s'était vu interdire d'inclure le texte à haute charge politique de « Fables of Faubus », gouverneur de l'Arkansas connu pour ses positions férocement ségrégationnistes.
La version de l'album Candid reprend le texte de Mingus récité et chanté par le contrebassiste et son batteur Dannie Richmond, cette version est donc bien la seule qui reflète parfaitement l'état d'esprit de Mingus sur ce titre. Les deux autres musiciens du quartet sont les souffleurs Eric Dolphy (sax alto et clarinette basse) et Ted Curson (trompette), première fois donc que Mingus se passe d'un instrument harmonique pour ses enregistrements en studio (à cette époque Horace Parlan, Mal Waldron principalement). La formation sans piano existe toutefois déjà sur un « Live à Antibes » où Bud Powell intervient sur un titre et Mingus en personne sur deux titres.
« Charles Mingus presents Charles Mingus » peut aussi être entendu comme les mots d'introduction d'un concert « live », ce qui n'est pas le cas (enregistré dans les studios newyorkais Nola Penthouse Sound), mais qui semble tout de même avoir été l'intention de Mingus puisqu'il introduit le premier thème en demandant au public (absent !) de ne pas applaudir ! On pense qu'il s'agirait d'une volonté du contrebassiste de rendre l'atmosphère qui a été celle de ses semaines passées au Showplace.
L'album s'ouvre sur « Folk Forms N°1 », un morceau qui révèle les intentions du compositeur de faire intervenir des éléments folk dans son jazz, avec un Ted Curson complètement libéré. « What Love » et « All The Things You Could Be By Now If Sigmund Freud's wife was your mother"( !!) sont de superbes exemples de la façon dont Mingus transfigurait des standards pour en donner une approche complètement différente très loin du thème d'origine. Mingus les rend si personnels et non dénués de sarcasme qu'ils en devenaient des compositions du contrebassiste. Ainsi « What Is This Thing Called love" et « Alll the Things You Are ». Sur "What Love", on sent durant les quinze minutes l'approche "workshop » de son travail : il s'agit de ne pas donner de consignes aux musiciens et de laisser venir l'inspiration, d'où ces passages en solo seul ou en duo, notamment cette « conversation entre le bassiste et Eric Dolphy sur « What Love », aussi cette intention de ne pas s'accrocher à un style passant de solos parfois free à un tempo straight jazz plus conventionnel.
Une réédition remastérisée par Candid Jazz qui fera le bonheur de tous les fans de Mingus.
© Jean-Pierre Goffin