Cezariusz Gadzina – Mosty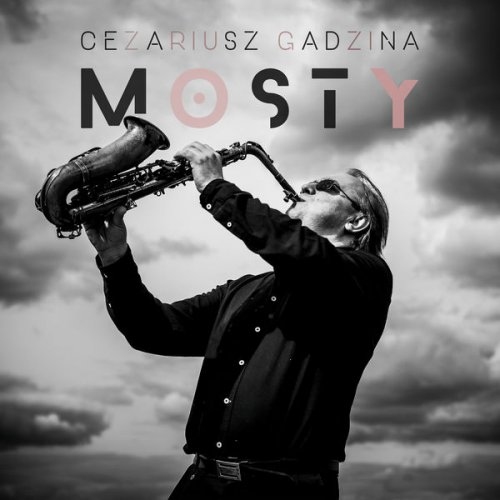 C
Universal
Als lid van Bl!ndman en oprichter van het Belgian Saxophone Ensemble en het European Saxophone Ensemble, en met meer dan dertig opnamen waaronder ook voor het W.E.R.F. label, kan saxofonist Cezariusz Gadzina een indrukwekkend cv voorleggen. 'Mosty' is een nieuw hoogtepunt in zijn oeuvre.
Het basisidee van 'Mosty' dateert reeds van Jazz!Brugge 2010 waar het een eerste maal live gepresenteerd werd met een internationale cast. Het jaar daarop plaatste Brosella het project eveneens op de affiche. Eindelijk is er nu de cd. Voor de opnamen trok Gadzina naar zijn geboorteland Polen, meer bepaald de Ananonda Studio in Milanowek. Hij had er het gezelschap van Robert Majewski (trompet, flugelhorn), Maciej Sikala (tenorsax), Grzegorz Nagorski (trombone, eufonium), Cezary Paciorek (accordeon), Pawel Panta (contrabas), Piotr Iwicki (drums) en Cezary Konrad (percussie). Stuk voor stuk topmuzikanten uit de Poolse en de internationale jazzscene. Gadzina zelf leverde alle composities en speelt sopraan- en altsaxofoon.



'Mosty' is opgevat als een raamvertelling rond een centraal personage en diens belevenissen. Telkens heeft er wel ergens een kleine gebeurtenis plaats die het verhaal een andere wending geeft. Deze rode draad is te horen in de terugkerende melodie, telkens gekoppeld aan lichte harmonische wijzigingen. Om dit principe uit te werken, krijgt elke muzikant heel wat eigen inbreng.
De intro laat geen keuze: meesnellen of afhaken. Dit klinkt als een acid versie van een actiescène uit Tex Avery zijn animatiefilmpjes met opgefokte solo's van trombone en accordeon (!). Denk ook aan Fred Wesley die zich aan drum'n'bass waagt en de soundtrack van 'Get Shorty' waarop John Lurie & The Lounge Lizards uit de bocht gaan. Puur hitmateriaal. In sterk contrast nadien is er het zoekende 'Tulay' waarin accordeon en flugelhorn voor verrassende wendingen zorgen. In 'Dildey' (met mini bigband allures) en vooral 'Jambatan' wordt de lijn helemaal doorgetrokken naar Afrika en de 'Soul Makossa' van Manu Dibango. Verder duiken er zelfs een aantal keer onderliggende referenties op naar cubop. Boven 'Daraja' zweeft dan weer een haast spiritueel aura met exotica accenten. Het is meteen de derde versie want dit nummer is ook al terug te vinden op 'Light In Sight' (Cezariusz Gadzina Quartet) en 'The Fifth Element' van Cezariusz Gadzina & Atom String Quartet.
'Mosty' is het Poolse woord voor brug en wordt in acht verschillende talen omgezet als titel voor elke track. Acht keer verleiden en misleiden Gadzina en zijn gezelschap de luisteraar en connecteren ze verschillende muzikale culturen met elkaar. De klassieke verwijzingen blijven deze keer wel achterwege. 'Mosty' is bovenal een op en top saxofoon-cd met heel wat verschillende lagen en invalshoeken. Zeker voor fans van Maceo Parker maar ook van Chris Potter.
Ideale act voor zowel clubs als festivals
© Georges Tonla Briquet