Ceramic Dog - Hope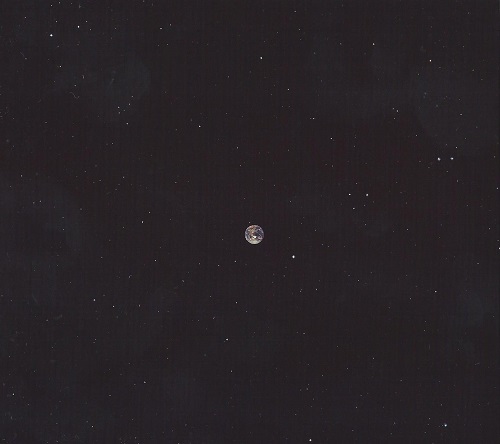 C
Yellowbird/Enja/Outhere Rec.
Comment expliquer à quelqu'un qui ne connait pas le guitariste qui est Marc Ribot ? Dire qu'il a joué avec Diana Krall, Elvis Costello, Tom Waits, Marianna Faithfull ou Youn Sun Nah… ? Mais aussi avec John Zorn ? Qu'il a enregistré à la guitare acoustique un magnifique album solo sur la musique de Frantz Casseus ?  Qu'il lui arrive d'accompagner le film muet de Chaplin « The Kid » ? Qu'avec les « Young Philadelphians », il reprend la soul de Philly ? Qu'il revisite la musique cubaine avec « Los Cubanos Postizos ? » Et puis vous passerez à ce quelqu'un cet album de Ceramic Dog « Hope », le troisième volet iconoclaste, déjanté de son trio composé de Shahzad Ismaily à la basse et Ches Smith à la batterie, qu'on a pu voir, éberlués, à la Cité Miroir lors du Mithra Jazz de 2018.
« Hope » est né durant le confinement, après des mois d'aller-retour entre sa maison et l'épicier, nous explique-t-il, pour qu'il lui soit évité de se perdre lui-même après avoir perdu des amis à cause du délire d'un dictateur-président. Un enregistrement sous haute protection sanitaire chaque musicien calé dans une pièce séparée et communiquant par micros et casques audio, une sorte de message dans une bouteille lancée à des « auditeurs imaginaires ».
Le résultat donne huit titres du guitariste à l'ambiance punk-rock-jazz-reggae ( oui, c'est très large) et une reprise de Donovan en clôture : « Wear Your Love Like Heaven » de l'album « A gift from a flower to a garden » de 1967. C'est percutant à souhait de bout en bout avec un brillant « B-Flat Ontology » en ouverture suivi d'un « Nickelodeon » gentiment reggae, un rageur « Maple Leaf Rage ». Sur la plage 6, « They Met in the Middle », on a droit à un invité au jeu déchirant plein de fureur, le saxophoniste Darius Jones.
Ceux qui ont assisté au concert liégeois se régaleront. Une nouvelle « pierre de rosette » dans le parcours d'un guitariste éclectique mais qui ne laisse jamais indifférent. Pour ma part, je classerai « Hope » parmi les albums marquants de sa discographie.
© Jean-Pierre Goffin
Une collaboration JazzMania / Jazz'halo