Cecile Mc Lorin Salvant - Dreams and Daggers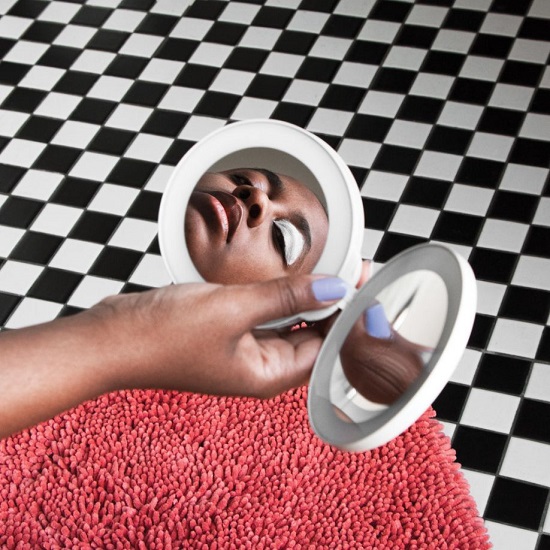 C
Mack Avenue
Après Cecile, WomanChild et For one to love, voici le quatrième album de Cecile Mc Lorin Salvant, la chanteuse actuelle qui s'inscrit le mieux, sans aucun doute, dans la grande tradition du jazz vocal, là où tant d'autres naviguent entre jazz, folk et pop.
Née à Miami, d'un père haïtien et d'une mère française, Cecile Mc Lorin Salvant nourrit un éternel sentiment de double appartenance. Si elle a fait des études de chant lyrique et baroque à Aix-en-Provence, en même temps que jazz dans la classe du saxophoniste Jean-François Bonnel, c'est en remportant, en 2010, le Concours Monk du jazz vocal qu'elle inscrit son parcours dans cette grande tradition qui va de Billie Holiday à Ella Fitzgerald ou Dinah Washington.



En France, elle chante avec Jacky Terrasson ou au sein de l'Attica Blues Orchestra d'Archie Shepp (concerts lors de Jazz à Liège et Middelheim) et, aux Etats-Unis, elle est invitée par Wynton Marsalis. Elle enregistre son premier album avec le quintet du Français Jean-François Bonnel, puis les suivants en Amérique, avec une prédilection pour sa rythmique actuelle à qui elle voue une réelle fidélité.
Au piano, Aaron Diehl, déjà présent depuis WomanChild. Elève de Kenny Barron, il a, comme elle, côtoyé Wynton Marsalis et a enregistré plusieurs albums personnels, comme Space Time Continuum.
A la contrebasse, Paul Sikivie, présent depuis For one to love. Installé à New York depuis 2007, il a côtoyé le batteur Matt Wilson comme les pianistes Benny Green et Frank Kimbrough.
A la batterie, Lawrence Leathers qui a fait partie des quartets de Kirk Lightsey (p) et Steve Nelson (vib) mais dirige aussi son propre quintet avec la chanteuse Shenel Johns.
La majeure partie de ce double album Dreams and Daggers ("rêves et poignards") a été enregistrée live lors d'un passage d'une semaine au mythique Village Vanguard, avec son trio, histoire d'avoir un réel "son de groupe", en laissant une large place à cette rythmique (par exemple, longues intros de  Sam Jones'Blues, Somehow I could not believe ou The best thing for you).
Seul You've got to give me more est interprété en duo avec le piano de Sullivan Fortner et six thèmes, de And yet à Red instead, ont été enregistrés, en studio, avec un quatuor à cordes, le Catalyst Quartet, histoire d'assurer une alternance entre plages très swing, comme Devil may care ou Runnin'wild et ballades romantiques, comme More ou You're my thrill.
Entre rêves et désillusions, les 23 chansons du double album sont placées sous une double thématique: l'identité noire américaine et la condition de la femme dans sa quête d'amour, mais avec la volonté, selon ses propres termes, de "relier des chansons qui interagissent".
Ancrage au sein de l'identité noire, comme dans les textes empruntés au poète Langston Hughes: Somehow I never could believe, mis en musique par Kurt Weil, qui raconte les désillusions d'une femme ou Fascination, mis en musique par la chanteuse et Paul Sikivie. Ancrage dans la tradition avec des classiques repris à Gershwin (My man's gone now), à Richard Rogers (I didn't know what time it was et Let's face the music and dance), à Irving Berlin (The best  thing for you), mais aussi avec ce Mad about the boy chanté jadis par Dinah Washington ou Never will I marry repris par Nancy Wilson. Et, à côté de quatre compositions originales (And yet, More, Red instead, The Worm), des emprunts au pianiste et chanteur Bob Dorough (Nothing like you, Devil may care), de vrais blues comme Wild women don't have the blues, traditionnel de 1924 ou You've got to give some, chanté en duo avec le piano bluesy de Sullivan Fortner. Mais, en même temps, elle reprend, en français, l'ironique Si j'étais blanche, chanté jadis par Joséphine Baker, comme sur For one to love, elle reprenait Le mal de vivre de Barbara.
Un double album à l'image de Cecile Mc Lorin Salvant ancrée dans la grande tradition du pur jazz vocal.
Claude Loxhay