Carlo Morena / Joe Fonda / Felix Lecaros Herrera - Voilà la Tendresse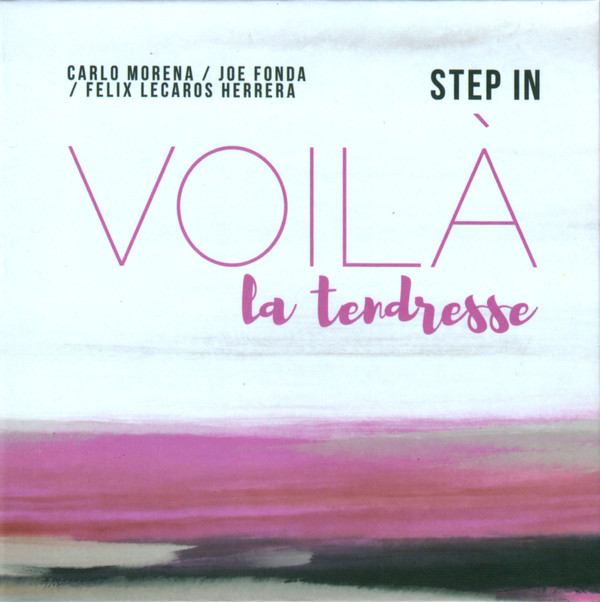 C
Not Two Records
L'Italien Carlo Morena a étudié le piano classique au Conservatoire de Frosinone, où il a pu croiser Enrico Pieranunzi. Il s'est dirigé ensuite vers le jazz et a croisé Paolo Fresu, Enrico Rava, Dave Liebman comme Don Byron. 
Il a formé différents trios avec le contrebassiste Joe Fonda: "I've been playing with Carlo Morena for over 30 years... It has taken us 30 years of working together to reach the level that we arrived at on this recording" (Joe Fonda, pochette). Ensemble, ils ont notamment enregistré What we're hearing, avec Jeff Hirshfield (dm), pour le label WERF, A drop of water avec George Schuller et formé le trio Step in, avec le batteur chilien Felix Lecaros Herrera.
S'il a côtoyé nombre de musiciens américains, comme Anthony Braxton, Charlie Mariano ou Jon Irabagon (Long Tall Sunshine, chroniqué dernièrement), Joe Fonda a aussi croisé plusieurs musiciens européens: André Goudbeek (Separare realities), le trompettiste Thomas Heberer (Remedy) ou Carlo Morena..
Pour cet album produit par NotTwo, à part I love music d'Emil Boyd, 6 longues compositions du pianiste italien: 14 minutes pour Voilà la tendresse, 23 pour Möglichkeiten, 13 pour Dog with no name, ce qui permet à chacun de s'épanouir ad libitum, comme peut seul l'autoriser un enregistrement live et de multiplier les citations en cours d'improvisation (Voilà la tendresse). Entre le piano et la contrebasse qui allie lyrisme et puissance, le dialogue est constant (Möglichkeitern, Japan introduit par un long solo de Fonda).
Carlo Morena aime les changements de rythme, passant d'un lyrisme exacerbé (Dog with no name, Chorale) à de véritables rythmes tourbillonnants (Möglichkeiten). Tandis que I love music et Chorale apparaissent comme une pause, avec leur charme de ballade qui évoque Enrico Pieranunzi.
Un "triologue" constant et parfaitement abouti.
© Claude Loxhay