Avishai Darash - Nomadic Treasure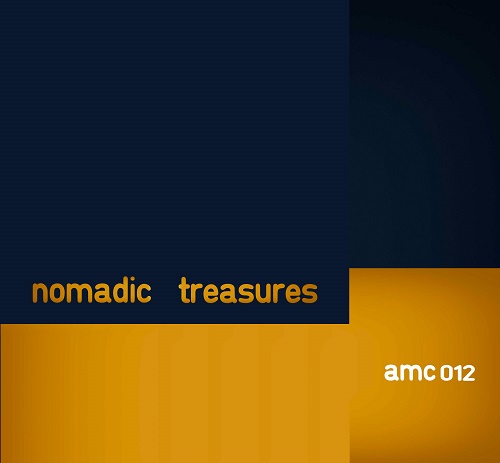 A
https://www.avidarash.com/
Der Pianist Avishai Darash, zurzeit in den Niederlanden beheimatet, hat sich für das vorliegende Album nachstehend genannte Musiker mit ins Boot geholt: den Drummer Joan Terol Amigó, den Bassisten Daniele Cappucci und die Sängerin Irini Konstantinidi.
Auf der Homepage des Pianisten lesen wir unter anderem: "Avishai Darash is an Amsterdam-based pianist and composer whose style is derived from North African traditional music, Western classical music, American jazz and Israeli folk, amongst others. Avishai's enthusiasm for music developed at an early age and his family encouraged him to pursue his interest. At the age of 16, he attended his first jazz concert and was deeply moved by the experience. He immediately began taking piano lessons under the guidance of composer / pianist Ittai Rosenbaum , which ultimately lead him to understand that music was not simply a passion of his, but something that he wished to dedicate his life to."

Mit "Gnawa Vibe / New Born" eröffnet das Album, mit "How Introspective" findet es seinen Abschluss. Zu hören sind zudem Kompositionen wie "Verlangen", "Kubbe", "Agora", "Who's asking" und "Madre".Alle Kompositionen sind Avi Darash zu verdanken, die Lyrik hingegen Irini Konstantinidi.



Schon die ersten Takte von "Gnawa Vibe / New Born" lassen uns in Broadway Shows und in klassischen us-amerikanischen Jazzgesang der 50er und 60er Jahre eintauchen. Das muss man mögen, auch wenn die stimmliche Brillanz von Irini Konstantinidi außer Frage steht. Der Song hat überdies etwas von Pop und von Singer/Songwriter. Nur kurz ist das solistische Bassintermezzo, ehe Konstantinidi in Scat Vocals verfällt. Das erscheint einem Mantra gleich, begleitet von markanten Tastenakzenten. "The new born the hope ..." kann man aufschnappen.

Besen streichen übers Fell. Die Basstrommel meldett sich laut. Das Piano lässt dahinfliegende Klangwolken entstehen. Und dann, ja dann erhebt Konstantinidi ihre Stimme. Gewisse Anmutungen an Folksongs sind dabei nicht von der Hand zu weisen, wenn "Verlangen" zu hören ist. "Madre" ist überaus rhythmisch ausgelegt, ohne in einen Modus von Flamenco zu verfallen. Dafür sorgt schon die Sängerin Irini Konstantinidi. Sie ist halt sehr stark in Jazz Vocals nach amerikanischem Vorbild eingebunden. Ähnliches gilt auch für "Agora". Alle diese Kompositionen beruhen in ihrer Färbung auf dem stimmlichen Engagement der Sängerin. So entsteht ein kompaktes Gesamtbild eines Albums, das lyrische und epische Elemente miteinander verwebt.
Manch ein Zuhörer mag das Album als Smooth Jazz klassifizieren. Zumindest erscheint das, was das Quartett präsentiert, leichte musikalische Kost. Und das muss es halt auch geben, oder?

Text © ferdinand dupuis-panther – Der Text ist nicht public commons.

Informationen
https://www.avidarash.com/
https://www.avidarash.com/music
https://irinikonstantinidi.com/welcome