AVA Trio – Ash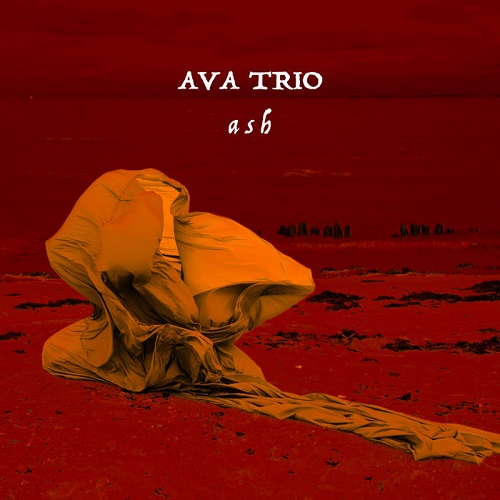 A
TORA records
Was hier vorliegt ist gleichsam eine archäo-musikalische Studie zu den antiken Stätten Knossos und Pompeji, die unter Asche begraben sind. Zu hören sind bei dieser "archäologischen Exkursion" Giuseppe Doronzo (mizmar mouthpiece, percussions
), Esat Ekincioglu (double bass, percussions, feedbacks) und 
Pino Basile (frame drums, cupaphon, voice).
Dabei konzentriert sich das Trio auf zwei Stücke. Das eine fokussiert auf Pompeji. Dazu lesen wir als Begleittext zum Album: "Gari Flos Scombri  Scauri, the flower of garum, a product of Scaurus, the finest Garum of the empire," mumbled old master Scaurus proudly gazing upon the shiny lettering on his workshop floor. It is here where he built an empire – on slowly bubbling fish guts, foul smell and salt wounds – as well as his villa, located just next to the factory despite much opposition [from family and servants? Or whom?]. "Thanks to this stench I shall be remembered for centuries to come," he would often think to himself, comforting the torments of olfactory nature with vanity. But on this lazy October day, as he strolled from the atrium to the bath chambers, he began to question his choice. The smell was heavier, and no olibanum was sufficient to mask the putrid air in the estate. "All my limbs and senses grow nimble, yet my nose refuses to yield to time!" He thought. Maybe it was time to retire from Pompeii."
Und auch über Knossos gibt es etwas zu lesen: "The Minoan priestess knew. There was a force waking up beneath her feet, just like the elders forewarned. The faint scent of sulphur began to fill the temple. Hoping to remember her childhood – for the oath she's taken there she would never forget - she gazed south towards the great city of Knossos, now hidden under the bulging horizon. Sharp hiss hurt her ears, awakening her to the final rite, that would, in turn, awaken Mother Goddess herself. Perhaps she would not forsake Knossos."
Durchzogen von den Rhythmen, die auf der Rahmentrommel geschlagen werden, ist "Pompeji". Dabei erinnern diese rhythmischen Muster an diejenigen, die man in einem Pow Wow nordamerikanischer First-Nation-Angehöriger zu hören bekommt. Hinzutritt der Klang eines Mundstücks eines Holzbläsers. Dessen Klang zeigt die Nähe zu einem Zink oder einer Schofar bzw. eines geblasenen Kuhhorns, teilweise sonor, teilweise aber auch spitzzüngig. Man muss zudem beim Klang an eine Tröte oder auch an eine Zurna denken, oder? Ab und an hört man auch ein Schwirren und einen schrillen Signalton, so als ob ein herannahender Zug Warnsignale gibt. Unablässig ist derweil das Getrommel, das schon hypnotisch wirkt und auch Trance fördert, wie man das bei Ritualen der Sufi kennt. Der Zuhörer fällt angesichts der rhythmischen Linien durchaus rasch in Jaktationen, in stete Beugungen des Körpers, so wie dies bei den Sufis in deren Ritualen geschieht. Nein, Eruptives hört man nicht, denkt man an einen Vulkanausbruch und Ascheregen, wie er auf Pompeji niederging. Rasselnde Klänge sind allerdings  vorhanden. Doch nachhaltig sind die Schläge auf die Rahmentrommel und das teilweise "mähende Gebläse". Atemluft dringt ebenso ans Ohr des Hörers wie wispernde Stimmen und am Ende des Stücks auch Flötenähnliches.
Und nun musikalisch zur zweiten antiken Stadt namens Knossos: Windströme rauschen am Ohr der Zuhörer vorbei. Im Hintergrund vernimmt man das Cupaphon, eher dumpf schwingend. Tieftöniges vernimmt man. Bisweilen klingt das wie eine Kesselpauke nebst großen Becken. Hohe Pfeiftöne machen sich breit. Gestrichen wird der Bass. Doch was wir hören scheint durch den Bogenstrich jenseits des Stegs erzeugt worden zu sein, oder? Geraschel und Gekratze sind weitere Klänge. Dazu ertönt eine Triangel. Oder sind es gar Schellen, die angeschlagen werden? Brummen verbreitet sich und trifft auf Glöckchen-Schwingungen. Irgendwie drängt sich das Bild einer Klangcollage auf. Musikalischer Mosaik-Bruch ist eine andere bildliche Beschreibung des Gehörten. Glblglbl und Morphem-Fetzen vernehmen wir. Werden da etwa gespannte Zithersaiten angeschlagen? Es klingt fast so. Tubaverwandtes spielt bei der Klangmelange wohl auch eine Rolle, neben Rrrrr und Gefiepe.  Hintergründig breitet sich ein basslastiger Klangteppich aus, über den Hupen, Schrillklang und Stakkato-Geräusch ausgebreitet werden. Ist da nicht auch Motorenklang zu vernehmen, der sich verflüchtigt? Obendrein gibt es Gebläse zu hören, angerissen und teilweise jaulend. So als würde eine Blechsäge im Einsatz sein, klingen weitere Passagen des Stücks. Und mit Pfpfpf endet dann die Exkursion nach Knossos.

© fdp2023

Info