Anemic Cinema – Iconoclasts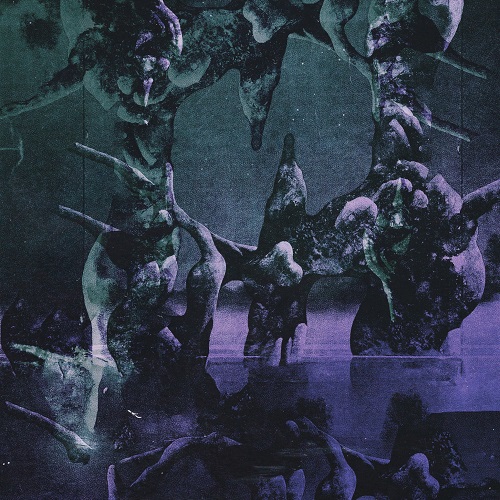 A
Ramble Records
Kolkende energie, een eigen sonische grammatica en doorgedreven jazzharmonieën gekoppeld aan een rockdrive waren omschrijvingen die we indertijd gebruikten voor de debuut-ep (op vinyl) van dit kwartet rond gitarist Artan Buleshkaj en verder nog saxofonisten Rob Banken en Steven Delannoy samen met drummer Matthias De Waele. Op 'Iconoclasts' wordt dit gegeven rijkelijk uitvergroot op zoek naar nog meer diepgang en afwisseling.
De openingstrack 'Oneirophrenia' (waarin het Griekse woord oneiro/droom zit) laat er geen twijfel over bestaan. Metal en jazz vormen nog steeds de gedroomde combinatie bij Anemic Cinema. Een jazzquake veroorzaakt door vier muzikanten met een toolbox van twee opgewonden saxen, een verschroeiende gitaar en een alles versplinterend drumstel. Een kwartet dat trouwens ook juxtapositie hoog in het vaandel draagt. Zo begint het drieluik ('Iconoclasts, PT 1, 2 &3') op kamermuziekniveau met een Badalamenti-verwant soundtrackstukje gekoppeld aan wat klinkt als een citaat uit Gershwins 'An American In Paris'. Tot Buleshkaj op een staccato wijze het gezelschap weer richting het oog van een orkaan stuurt. Het verrassend ingelaste interludium, met Delannoye op basklarinet, is een volgend bewijs van hun uitgekiende tactiek om de luisteraar regelmatig op het verkeerde been te zetten.
Het trucje met de onverwachte breekpunten passen ze nog toe zoals in 'Business In The Front, Party In The Back'. Verder is 'Tessellate' een andere splinterbom. Alsof ze "action painter" Jackson Pollock zijn werkwijze omzetten in muziek. Net als op de ep culmineert dit in een akoestische extro. Anemic Cinema blijft verrassen tot de laatste noot.
Ook voor fans van Elliott Sharp en Jon Irabagon zijn groep I Don't Hear Nothin' But The Blues.

© Georges Tonla Briquet




Musici:
Artan Buleshkaj: baritongitaar
Rob Banken: altsaxofoon, klarinet
Steven Delannoye: tenorsaxofoon, basklarinet
Matthias De Waele: drums


Live 2023

28.02, Handelsbeurs (Gent)
30.03, Ongehoorde Muziek (Eindhoven)
31.03, CC De Ververij (Ronse)
28.05, Hamsessions (Gent)

www.artanb.com/anemic-cinema