Anders Filipsen: Tweemaal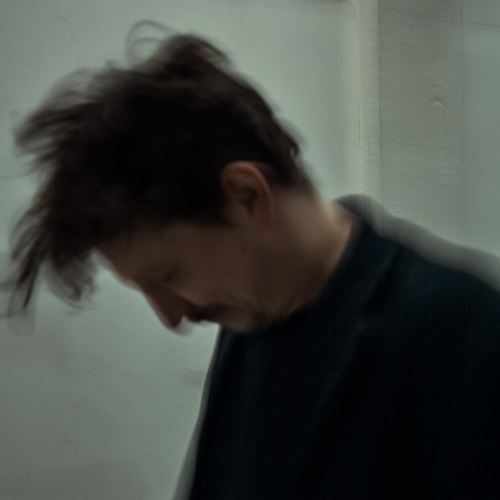 A
ILK
Twee sterk uiteenlopende releases van de Deense componist en toetsenist Anders Filipsen, die deel uitmaakt van het collectief rond het ILK-label.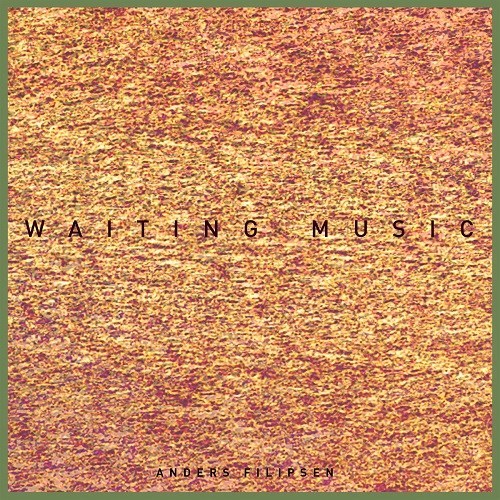 Anders Filipsen - Waiting Music
ILK

Met dergelijke titel en de tip van Filipsen dat alles draait rond "anticipation" ligt de link met Brian Eno en ambient voor de hand. Zeker als je weet dat het instrumentarium uitsluitend bestaat uit gespecialiseerde synthesizers als Roland Juno-60, Yamaha DX-7, Roalnd JP-8000 en Korg Mono-Poly. Hoe de man er toch de spanning in kan houden gedurende drie kwartier en zich niet laat verleiden tot enkel vrijblijvende soundscapes? "The Knippels-bridge in Copenhagen goes up and intuitively I anticipate that everyone will look at their phone and be frustrated by the fact that they can't go on with their daily doings. But no! A peacefulness filled the air and it seemed that everyone quietly accepted the fact that they had to wait. It inspired me to create moods that can open up our minds for waiting".
Iemand die om zich heen kijkt en ook ziet, die Filipsen. En het bovendien allemaal kan omzetten in een muzikale sfeerschepping. Geen soundtrack dus voor dolle achtervolgingsscènes maar een contemplatieve en rustgevende beschouwing. Als een sounddesigner creëert hij twaalf verschillende taferelen (Part I -XII) die rimpelloos in elkaar overvloeien. Licht voortbewegende synthgolven wisselen elkaar af, als eb en vloed. Luister bij voorbaat naar 'Part VI' (met iets krachtigere onderstroom) en 'Part XII' (met Japan affiniteiten, de groep). Allemaal live uitgevoerd zonder editing nadien en met aangepaste beelden en clips.




Anders Filipsen: toetsen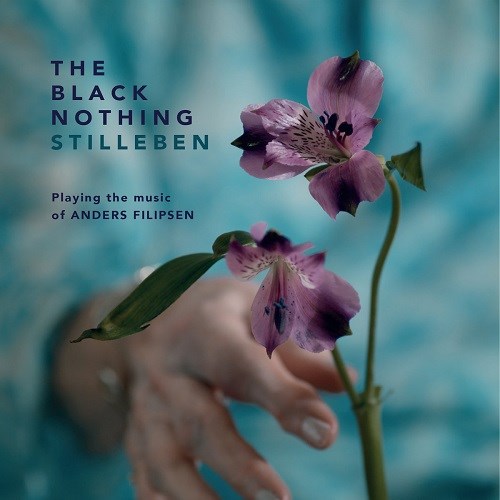 The Black Nothing – Stilleben
ILK

Alhoewel de titel naar eenzelfde richting zou kunnen duiden als 'Waiting Music' klinkt 'Stilleben' toch wat anders al zijn er evidente aanknopingspunten. Om te beginnen gaat het hier om een ensemble van negen muzikanten en een vocaliste. Filipsen stond wel opnieuw in voor alle composities, zij het dat hij ook nu weer veel ruimte liet voor improvisatie.
Twaalf nummers met deze keer "echte" titels als 'Postponed Moments', 'Alone For The Many', 'Pleasure In Shame' en 'Always Alice'. Van deze laatste titel is het maar een kleine tuimeling naar de wereld van 'Alice In Wonderland'. Synthscapes blijven aanwezig maar worden verrijkt en aangevuld met beats, achtergrondgezangen en vervormingen en effecten allerlei. Zo wisselt de stemming af tussen een speelse kinderfanfare, een heuse jazzy "street parade" en licht huiveringwekkende passages. Alsof je ronddwaalt in een groot herenhuis met verborgen kamers en zich achter elke deur een ander tafereel afspeelt. Je hoort duidelijk dat Filipsen regelmatig componeert voor film, tentoonstellingen en performances.
Een soundtrack met de allures van hedendaags muziektheater waar de nodige actie in zit. Zeker ook voor fans van Sigur Rós.



Bezetting:
Qarin Wikström: stem, effecten
Emil Jensen: trompet, effecten
Lars Greve: klarinetten, tenorsax
Jeppe Højgaard: altsaxofoon, klarinet
Soma Allpass: cello
Lars Lundehave: electronics
Nils Bo Davidsen: bas
Victor Dybbroe: percussie
Bjørn Heebøl: drums
Anders Filipsen: synthesizers

www.andersfilipsen.com
https://www.youtube.com/playlist?list=PLp-CRe2904_ZLdTajn_Nndzou3YdNgd3o
www.ilkmusic.com

© Georges Tonla Briquet  -  foto Anders Filipsen © Ditte Bolt visual artist