Alexander Hawkins Trio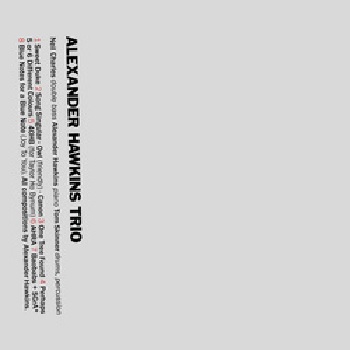 A
self produced
Alexander Hawkins (1981) is een duidelijk aanwezige nieuwe kracht in de Britse scene. Hij bestrijkt een gebied dat zich uitstrekt van muziek met improvisatie-vedette Evan Parker tot de groep van de legendarische Zuidafrikaanse drummer Louis Moholo -Moholo en het grote ensemble van Mulato Astatke dat Ethiopische muziek als voedingsbodem heeft. Hawkins valt vooral op door de manier waarop hij de traditie (van Duke Ellington tot Cecil Taylor) in grote vormen en in vrije improvisatie incorporeert, transformeert en markant verder ontwikkelt.


"He is one of the fastest-rising stars of the UK jazz scene, integrating different realms and traits of jazz history and classical heritage on a new, creative scale. He has developed his very own, highly sophisticated and heterogeneous ways of abstracting from, morphing into and projecting onto historical styles and key works of predecessors, while spontaneously creating his own coherent lines. The resulting music resembled the faintly legible older inscriptions shining through in a palimpsest, or hinted, in a wondrous way, at some strong characteristics of certain predecessors." (zie HIER)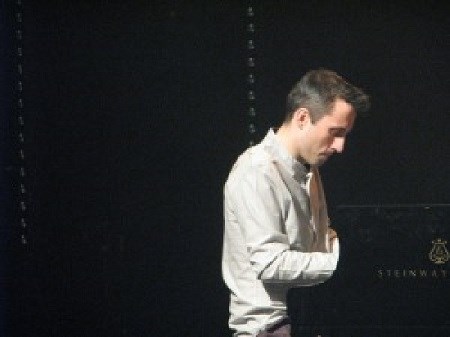 Bij hem geen "mix van" en geen uitmelken van formats en formules. Het is geen cut-up, geen collage en geen in- en uitzoomen. Hij volgt zijn eigen, open route, omspeelt daarbij delen of kenmerken van klassiekers (zonder ze te citeren) die opduiken en weer verdwijnen en tegelijk door Hawkins spel verbonden blijven. Zijn muziek "speelt" daarbij op verschillende, elkaar doordringende lagen:

"Hawkins delivered a wonderfully crafted set of great clarity, cohesiveness and rich dynamics, permeated by mainly wonderful Ellingtonia. It was intriguing how, via which routes and passages these connections surfaced, shone through or reverberated as a shadow structure. Hawkins' performance was distinguished by the coexistence of the tension of instant creation and clear shape." (zie HIER)

Hawkins is iemand die er bewust voor gekozen heeft didactische omgevingen (als bijvoorbeeld op conservatoria) te mijden. Hij heeft wel een (hoge) academische opleiding (en graad) maar zette wat muziek betreft bewust op de krachtige potenties van zelf-educatie. In de muzikale delta van jongere groepen van nu worden vijf stromen zichtbaar: (1) een stroom van putten uit/transformeren van jazztraditie en vrije improvisatie, (2) een stroom neo-bop, (3) een stroom van putten uit/leunen op formats van klassieke Europese muziek (kamerjazz), (4) een stroom van putten uit/leunen op volksmuziek en regionale muziekcultuur en (5) een stroom van putten uit/leunen op minimal music, techno en rock.
Met zijn manier van spelen en zijn muziek zit Hawkins zonder twijfel in de eerste en vierde stroom. Dat wil nog niet zeggen dat hij een traditionalist is, verre van. Hij maakt muziek waarin basis en invloeden eerder indirect, in doorschijnende lagen waarneembaar zijn, muziek die zich niet lineair en teleologisch in één richting ontvouwt.

Hawkins heeft zijn eigen sextet (waarin sterke musici uit de Britse scene zitten), heeft veel solowerk gedaan en opgenomen en komt nu met zijn eerste trio-album met twee musici die ook deel uitmaken van zijn sextet, bassist Neil Charles en drummer Tom Skinner, die o.a. samen met Polar Bear drummer Seb Rochford de ruggengraat van de bekende groep Sons of Kemet (zie op Written In Music HIER) vormt. Het album verschijnt in april en is gekoppeld aan een internationale tournee.

Opvallend bij deze trio-opnamen is de sterke ritmische basis die door bassist Neil Charles en drummer Tom Skinner van begin af aan gelegd wordt en door het hele album doorgetrokken wordt. Het album opent dan ook met een bijzonder intrigerend drum-solo van Skinner die duidelijk de contouren van het stuk Sweet Duke schetst. Na een tijdje vallen er flarden Ellingtonia in. Deze worden niet "uitgespeeld". Ook valt het drietal volledig in de bekende thema's die hier meesterlijk aangeduid worden. De klassieker Caravan ligt op de loer maar zij houden het spannend en vallen niet in de bekende neerwaartse toonreeks. Hawkins houdt het geheel doorgaans onverzadigd open. Dat kan aan het begin onwennig zijn en 'droog' aanvoelen. De rijke ritmische intensiteit zorgt echter doorgaans voor voldoende spanning (en helpt 'erin' te komen). Ook Song Singular, een stuk van zijn solo-album, krijgt in deze trioversie een tricky ritmische vlecht. Het stuk glijdt tegen het einde naar soepelere lyrische toon, wordt bijna een lullabye. One Tree Found emuleert een walking bass patroon een heeft een Monk feeling. Het bekende is ruim aanwezig maar wordt niet "uit"gespeeld waardoor het een bijzondere spanning en sensatie oproept. In Perhaps 5 or 6 Different Colors betreedt Hawkins Cecil Taylor terrein en 40B komt met zijn zijwaartse beweging lichtelijk kubistisch over, heeft een "Walk Like an Egyptian"-feel. Bloedmooi is tenslotte het thema van AHRA dat door saxofonist Maurice McIntyre van het Chicago Arts Ensemble geïnspireerd is. Hier komen bas en drums pas tegen het einde in actie.
© Henning Bolte
Foto: 12 points, april 2014, Umeå ©FoBo_HenningBolte

Kwotering: 4*

Tracklisting

1.Sweet Duke
2.Song Singular (Owl) Friendly Canon
3.One Tree Found
4.Perhaps 5 or 6 Different Colors
5.40 HB
6.Ahra
7.Baobab
8.Blue Notes For A Blue Note (Joy For You)