Alexander Hawkins – Togetherness Music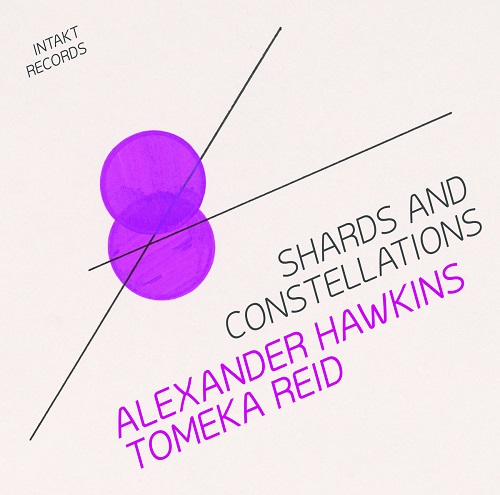 A
Intakt
De Britse pianist Alexander Hawkins houdt duidelijk van uitdagingen. Na onder meer solowerk ('Iron Into Wind(Pears From An Elm)') en een duo-cd met Tomeka Reid ('Shards And Constellations') schakelt hij nu over op een zestienkoppig ensemble met daarin Evan Parker en strijkers.
'Togetherness Music' begint met een Indisch-Oosterse intro als van een muezzin die het krieken van de dag aankondigt. Een dag die getekend zal worden door grillige en wisselvallige gebeurtenissen. Wat wil je met een strijkkwartet versterkt met een contrabas en dat zich The Riot Ensemble noemt en daarenboven een non-conformistische hervormer als Evan Parker mee betrokken is in het verhaal.
Het is trouwens deze laatste die aan de hand van een bezwerende sopraansaxofoonsolo het hele mechanisme in gang zet. De circular breathing inleiding wordt na drie minuten gekoppeld aan een industrieelachtige drone waardoor de spanning stijgt. Na een tijdje zorgen de strijkers voor extra verschuivingen in tijd en ruimte. 'Indistinguishable From Magic' heet dat dan. Een magie die de luisteraar vijftig minuten in de ban houdt door het goochelen met groepsrelaties en individuele uitspattingen zoals de elektro-spielereien van Matthew Wright ('Ecstatic Baobabs'!) en de schuifelende trompetacrobatieën van Percy Pursglove. Met als afsluiter het schokkerig exorcisme van 'Optimism Of The Will'.
De composities werden indertijd geschreven op bestelling maar voor de gelegenheid herwerkt voor een groter ensemble. Dat neemt niet weg dat uiteindelijk alle nummers (zes in totaal) aan elkaar klitten als een organisch geheel. Nog maar eens het bewijs dat Alexander Hawkins een zwaar onderschat iemand is. Dat hij bovendien haast ongemerkt jazz en hedendaags klassiek in elkaar laat overvloeien is een van zijn sterke kanten. Meteen het zoveelste argument dat de wisselwerking tussen klassiek geschoolde muzikanten en jazzimprovisators moeilijk maar niet onoverkomelijk is als je maar de juiste uitvoerders kiest. Ook voor fans van Michael Tippett, Benjamin Britten en natuurlijk Anthony Braxton met wie Hawkins reeds samenwerkte.
Concertorganisators, gelieve te noteren voor de (hopelijk) nabije toekomst. In afwachting is het thuis genieten van dit toch wel ontregelend luisterspel met uiterst breed spectrum.
Heuglijk nieuws is dat sinds kort bij Intakt de releases gepresenteerd worden in een uitvouwbare digi-verpakking, dit om hun ecologische voetstap te minimaliseren. Het bijgevoegde boekje met extra informatie en foto's blijft gelukkig een vaste waarde.
© Georges Tonla Briquet

Musici:
Alexander Hawkins: piano
Evan Parker: sopraansaxofoon
Aaron Holloway-Nahum: dirigent
Rachel Musson: fluit, tenorsaxofoon
Percy Pursglove: trompet
James Arben: fluit, basklarinet
Neil Charles: contrabas
Mark Sanders: drums, percussie
Matthew Wright: electronics
Benedict Taylor: altviool
Hannah Marshall: cello
+ The Riot Ensemble
Mandhira de Saram: viool
Marie Schreer: viool
Stephen Upshaw: altviool
Louise McMonagle: cello
Marianne Schofield: contrabas

www.intaktrec.ch