Alexander Hawkins Mirror Canon – Break A Vase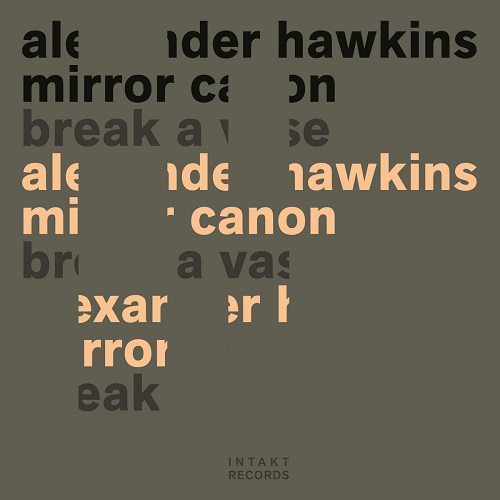 A
Intakt
Volgens Nobelprijswinnaar voor literatuur (1992) Derek Walcott kunnen scherven van een gebroken vaas leiden tot nieuwe inzichten. Alexander Hawkins maakte rond deze stelling een hele cd.
De Britse pianist Alexander Hawkins zit duidelijk nooit verlegen om ideeën, of het nu om de opname gaat van een solo-cd ('Iron Into Wind') of een project voor een zestienkoppig ensemble ('Togetherness Music'). Voor 'Break A Vase' breidde hij zijn trio (bassist Neil Charles, drummer Stephen Davis) uit met Shabaka Hutchings (saxofoon, klarinet), Otto Fischer (gitaar) en Richard Olátúndé Baker (percussie). De inspiratie haalde hij uit zijn expertise bij Anthony Braxton tijdens een tournee in 2020. Charles en Davis waren er toen ook al bij. Hawkins en Hutchings deden dan op hun beurt weer andere ervaringen op aan de zijde van zowel de Ethiopische Mulatu Astatke als de Zuid-Afrikaanse Louis Moholo-Moholo. Links en onderlinge verbanden die op een of andere manier in de tien stukken binnensijpelen. Wat evenmin ontbreekt, is Hawkins' fascinatie voor Bach en contrapunt (cfr de groepsnaam).
Tussen de korte solo piano-intro en de snarenspielereien van afsluiter 'Even The Birds Stop To Listen' is het een aaneenschakeling van ritmen in de meest diverse vormen. 'Stamped Down, or Shovelled' is zo een half verdoken eerbetoon van Hawkins aan een van zijn favoriete albums aller tijden, 'Too Much Sugar For A Dime' van Henry Threadgill. Vooral sterk hoe alle muzikanten hier een richting aangevende rol toebedeeld krijgen en hoe de pianist zelf overschakelt van linker- naar rechterhand. Hutchings voegt er op het einde zelfs wat trance-percussie aan toe met "talking drum". Heel opvallend ook is hoe Hawkins in 'Sun Rugged Billions' uit de "prepared piano" Caraïbisch en Aziatisch getinte percussie tovert waarbij Hutchings verder inkleurt op fluit. Nog zo een bewijs dat jazz de enige wereldmuziek is.
Het opgebroken patroon van 'Generous Souls' is de gelegenheid om het meer avant-gardistisch en experimenteel karakter van de groep in de focus te plaatsen met Charles die zijn basgitaar als hefboom gebruikt en Hutchings die iedereen hortend aanport. Eenzelfde insteek vinden we terug in 'Faint Making Stones' maar dan anders uitgewerkt, veel dichter bij de wereld van Cecil Taylor. Tot onverwachts de titeltrack opduikt onder het patroon van een beperkt solomoment op piano. Om vervolgens de tocht verder te zetten met de raak gekozen titel 'Chaplin In Slow Motion', het uiterst abstrakte 'Domingada Open Air' en de scheefgetrokken groove van 'Stride Rhyme Gospel'.
We blijven het herhalen bij elke release, deze Alexander Hawkins verdient erkenning op grotere schaal en vooral de kans zich live aan te bieden in onze contreien.
© Georges Tonla Briquet

Bezetting:
Richard Olátúndé Baker: talking drum, percussie
Neil Charles: akoestische basgitaarn contrabas
Stephen Davis: drums
Otto Fischer: gitaar
Alexander Hawkins: grand piano, buffetpiano, sampler
Shabaka Hutchings: tenor- en sopraansaxofoon, fluit

https://alexanderhawkinsintakt.bandcamp.com/album/break-a-vase-2
https://alexanderhawkinsmusic.com/index.html