Alex Bird & The Jazz Mavericks – Whisky Kisses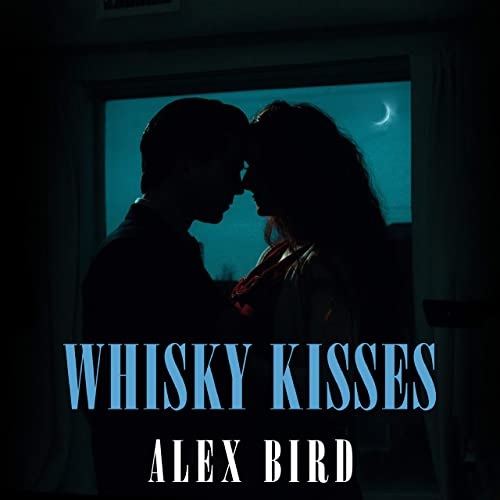 A
Eigen beheer
Crooners die niet alleen in stijl volgens de klassieke etiquette zingen maar tevens hun eigen teksten schrijven zijn eerder zeldzaam. De Canadees Alex Bird is een van de weinige uitzonderingen.
'Whisky Kisses' is de basis van de soundtrack voor een kortfilm ('Because One Day') waarin Bird zelf de hoofdrol speelt. Het regende prijzen ("Best Music" op het Canadian Film Fest eerder dit jaar, "Best Jazz Song" tijdens de World Songwriting Awards). Niet slecht voor een debuut.
Sterke opener alleszins, volledig in 'Fever' modus. Vooral de combinatie van warme vocalen en B3 maakt 'Fire Not Warmth' onweerstaanbaar. Een verleidingstrack bij uitstek. New Orleans en blues duiken eveneens op ('Baby, I'll Have You') terwijl '3:52 (in the morning)' precies de muziek is die je in die late uurtjes wil horen. Met 'Gotta Run' wijken ze op avontuurlijke wijze even af van het croonerpad. Het bewijs dat het kwartet ook op dat gebied de knepen van het vak onder de knie heeft.
Kortom, het is er allemaal: de stem, de klasse, de sensualiteit en bovenal het gevoel voor zowel pathos als swing. Dat Bird met Ewen Farncombe (piano, B3, Fender Rhodes), Eric West (drums) en Scott Hunter (bas) een trio achter zich heeft dat op dezelfde golflente zit, helpt natuurlijk. Ze hebben hun naam, The Jazz Mavericks, niet gestolen.
Zoals het hoort in het genre zijn de songtitels verhalen op zichzelf. Geen diepgaande filosofische beschouwingen maar korte ideeënballonnetjes volledig passend in de context. Elf nummers die perfect passen in het repertoire van "The Great American Songbook".
De hoesfoto op de binnenzijde is duidelijk een knipoog naar Dylans 'The Freewheelin' Bob Dylan'. Op dat gebied kent Bird dus ook zijn klassiekers. Het siert hem nog meer. Vintage maar geen goedkope retro. Voor fans van Tony Bennett, Mel Tormé, Perry Como en Ol' Blue Eyes.
© Georges Tonla Briquet




Musici:
Alex Bird: zang
Ewen Farncombe: piano, B3, Fender Rhodes
Eric West: drums
Scott Hunter: bas

www.alexbird.net