Albert Vila - Levity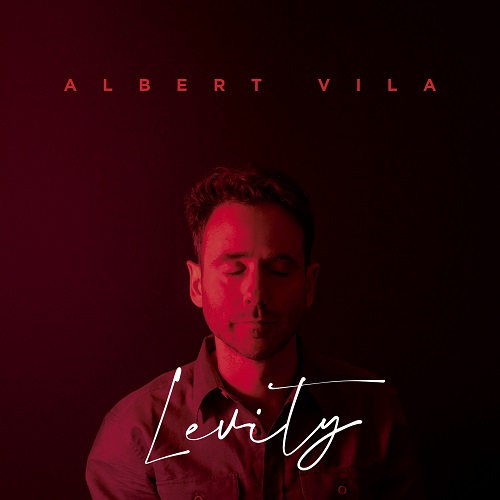 A
Hypnote Records
Solo jazz guitar is a challenging format;  although guitar is six-note polyphonic it is much harder to play counterpoint than it is with keyboard. In some ways guitar is better though - you can vary the tone colours of notes by using variations of touch, harmonics and different fretboard positions.
It's also possible to add nuances to the sustain and vibrato of notes, and to bend some strings while others stay in tune. Percussive sounds and fretboard noises can also be used musically. It takes formidable arranging and playing skills to make the best of this and still sound relaxed when your fingers are screaming for mercy!
You can immediately tell that Albert Vila has these skills on his new album "Levity", all played on solo semi-acoustic guitar. Seven tracks interpret songs from Antonio Carlos Jobim, American songbook standards and gems from Nick Drake, The Beatles and Bob Marley. The title track is a fine composition from Vila. To get a handle on this recording I compared it to three of my solo jazz guitar favourites; the trailblazing "Virtuoso" by Joe Pass, Martin Taylor's "Artistry" and Ralph Towner's "Timeline".
Pass plays beautifully but nowadays sounds a little self-consciously virtuosic; the album is pretty much a run through of his rabble rousing live set. It's impressive for being recorded in pretty much one take but a recording malfunction meant that most tracks only capture the acoustic sound of his semi-acoustic guitar - vivid but rather thin.
Martin Taylor's album has been the gold standard for over 30 years with a widescreen stereo sound from his specially constructed guitar. The arrangements and playing are still amazing and it packs a powerful emotional punch. To my ears, Vila achieves a fuller sound with a strong bass register (often helped by tuning the bass strings down) and a more natural sounding reverb, despite the guitar source being monophonic. His playing stands up well against Taylor - both manage to sound spontaneous and make it impossible to tell what is planned and what is improvised.
Towner plays mainly nylon strung acoustic, giving him a wider range of tone colours. His arrangements are intense and thoughtful, avoiding any trace of virtuosity or cliche. At times Vila matches this, for example on "Lullaby of Birdland" which is so radically re-harmonised that it takes a while to recognise the theme.
Opening track "Eleanor Rigby" builds up from a gently re-harmonised theme to a furious climax. Jobim's "A Felicidade" uses some subtle Spanish guitar techniques to enhance the Latin feel. "Everything happens to me" begins at a walking pace but half way through cascading runs and syncopation take off in a new and striking direction, restlessly refusing to return home.
There are many versions of Nick Drake's "River Man" but none which convey the song's 5/4 restlessness and harmonic tension so vividly - it's rewarding to listen to this version alongside the original recording.
This is a world class album from Albert Vila; inventive arrangements which get straight to the heart of solo jazz guitar, beautifully played and recorded.

© Stephen Godsall