aki – nader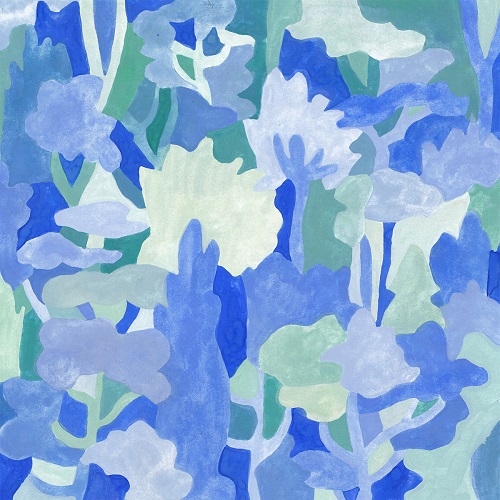 A
W.E.R.F.
Het gaat goed met drumster Anke Verslype. Ze kreeg net een beurs voor opkomend talent toegereikt en ze is dit seizoen artiest in residentie in Rataplan, zonder en met Willem Heylen.
Nog belangrijker dan dit alles is het volwaardig debuutalbum van haar groep aki met een aansluitende JazzLab tournee. Ze verkeert alleszins in uitstekend gezelschap met Joachim Badenhorst (klarinet), Marjolein Vernimmen (harp), Ruben De Maesschalck (bas) en Willem Heylen (gitaar). Een wat ongewone instrumentale bezetting maar doeltreffend gekozen voor de muziek die ze componeerde.


De cd
"Aki presents the kind of jazz that lives on the axis of scenic landscapes, nostalgia and minimalism" staat op de hoes te lezen. Een omschrijving die helemaal weergeeft wat hier te horen valt. Veel atmosfeer gedrenkt in een auditieve poëzie en boordevol sepiagekleurde filmische taferelen. Geen enkele keer wordt de broze structuur verbroken. De vijf instrumenten klitten als het ware samen in een speciaal ontworpen cocon. Subtiel snarengetokkel van harp en gitaar gekoppeld aan de innemende tonen van de klarinet vormen een dubbele helix van een DNA-molecuul terwijl de haast onhoorbare bas en drums het geheel bij elkaar houden. Af en toe duiken er neuriënde vocalen op van Badenhorst, bewerkt met electronics.
Als referenties verwijzen we graag naar zowel kamermuziek en Mac Gayden zijn cultplaat 'Hymn To The Seeker' (1976) als het Aspen Edities label. De titels lijken wel gegrepen uit het oeuvre van Hugo Matthysen. Enkele voorbeelden: 'Soms gaat het zo en soms is het beter', 'Alles hier hetzelfde' of nog 'Heidelief'.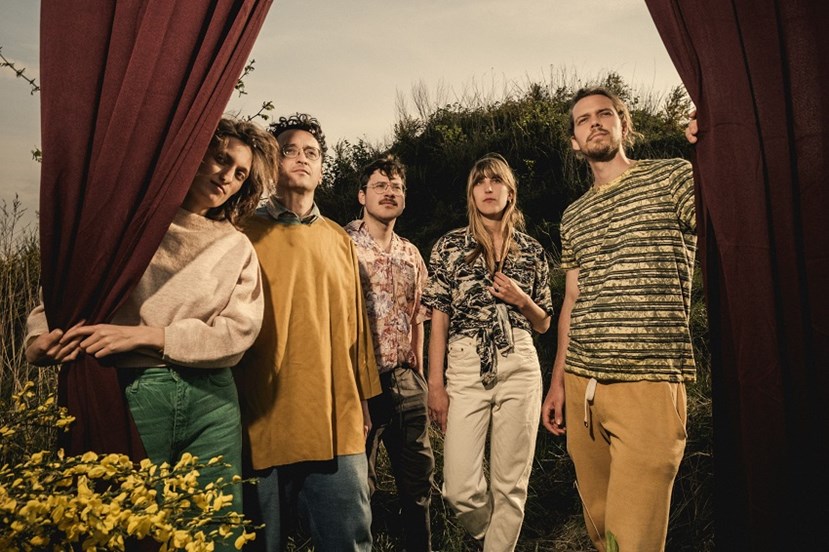 Live
Tijdens de officiële start van de JazzLab toer in Flagey (8 oktober 2022) plaatsten ze alle details extra in de kijker. Een luisterspel van zeventig minuten waarbij de onderlinge wisselwerking tussen de verschillende partners uitvergroot werd zonder de cohesie op te offeren. De rol van Verslype kreeg meer aandacht waarbij het opviel dat ze les volgde bij Teun Verbruggen. En dat is als compliment bedoeld. Ook de overige vier leden stonden meer dan regelmatig in de "spotlight". De rechtstreekse link met jazz werd bovendien strakker aangehaald.


De ideale soundtrack bij een overzichtstentoonstelling van de Scottish Colourists. Aki beseft bovenal dat opname en concert twee aparte werelden zijn die hun dominante kenmerken hebben. Een stijlbreuk blijft weliswaar achterwege. Sterk over heel de lijn. Koop de vinyl en boek een ticket voor een concert in de buurt.

Tekst © Georges Tonla Briquet  -  foto © Monday Agbonzee Jr.





Bezetting:
Anke Verslype: drums
Willem Heylen: gitaar
Marjolein Vernimmen: harp
Ruben De Maesschalck: bas
Joachim Badenhorst: klarinet

https://linktr.ee/aki.music
www.jazzlab.be