Ahmad Hani - Aloof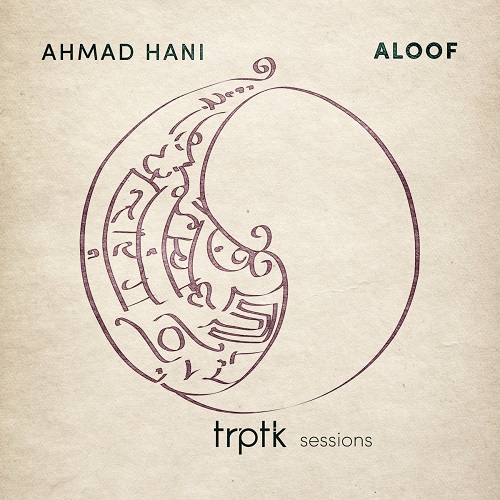 A
Trptk
Ahmad Hani met Turks/Egyptische roots leefde in Dubai, verhuisde later naar Caïro, trok de wereld rond en vestigde zich in Turkije. Hij is autodidact en speelt fretloze basgitaar sinds zijn 21ste. Hij was in zijn carrière betrokken bij opnames met befaamde Arabische popartiesten zoals Hisham Abbas, Angham en Abbas Ibrahim. Daarnaast speelde hij met het Cairo Symphony Orchestra en internationale muzikanten in vele projecten zoals Taranta Power & Eugenio Bennato, Peter Lipa, Trygve Seim en anderen.
Hoewel hij al eind 2007 een eerste solonummer 'Hazelcut' schreef liet hij er een tijdspanne van 12 jaar over gaan om het solowerk met het album 'Aloof' (Arabisch begrip dat sociaal, actief persoon betekent) in 2019 vast te leggen. Hij koos daarvoor de TRPTK studio's van Brendon Heinst in Utrecht.
In dit album is zijn bijzondere fretloze* basgitaar te horen, ontworpen door Ekrem Ozkarpat. Ahmad Hani bespeelt die heel zuiver akoestisch zonder bijkomende effecten of overdubbing. Zijn basgitaar sound zonder improvisaties noch slapping techniek is heel organisch en direct. Warme klanken waarin ook fusion jazz elementen de invloed verraden van de Egyptische jazztoetsenist Fathy Salama.
De negen composities kregen veelzeggende, originele titels en verwijzen zo naar de persoonlijke leefwereld van Ahmad Hani. Van de allereerste 'Hazelcut' tot de laatst in 2019 geschreven 'Al-Ohanzee' roept hij Turkse impressies op. 'Mountains of Muğla' verwijst naar het Turkse berglandschap, in 'Breezmir' denken we aan het onlangs door aardbeving getroffen Izmir. Heel expressief en emotioneel raakt Hani fijngevoelig de gitaarsnaren in 'Findividuality', 'And Everything Cried', 'When the Rain Bows' en 'Minimalone'.
'Aloof' van Ahmad Hani vormt een inspirerend songbook van (h)eerlijke gitaarmuziek met typisch oriëntaalse accenten, harmonisch en intens, heel gevarieerd en altijd bezielend. Een verademing, rustgevende klanken, ideaal bij yoga of meditatie.
© Bernard Lefèvre
*de fretloze gitaar stamt af van de middeleeuwse Arabische oed, via de westerse luit. Het Arabische instrument is altijd fretloos.