Adja - Ironeye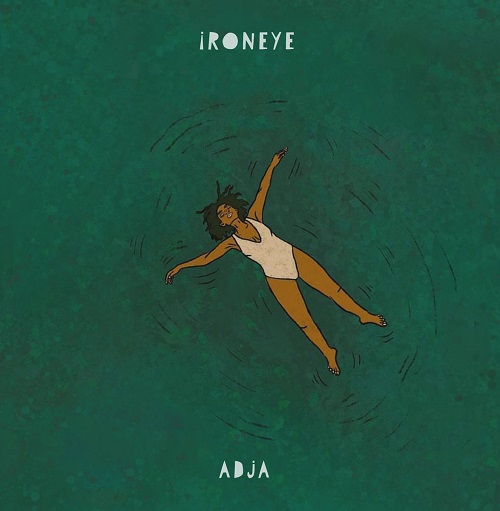 A
Sdban Ultra / N.E.W.S.
Op haar eerste ep (5 tracks), die zowel digitaal beschikbaar is als op vinyl (10'), neemt de Belgische zangeres Adja Fassa ons mee naar een universum dat ze wilde diversifiëren. Ze wil haar interesse in verschillende muziekstijlen tonen en vergezelt ons op een wandeling door jazz, soul en gospel.
De single "Told You So" opent het bal met een sensuele jazzy soulsfeer, een lichte groove die de stem ondersteunt en een delicate gitaar die zich met finesse ontvouwt. Dit fijne boetseren vinden we terug op "To Be Naive" waar de stem wordt gefluisterd en hier is het een trompet die zich opdringt in de begeleiding. Daarna volgt een kort "intermezzo" (1'23") dat zuiver vocaal is, "Different Mode", een gospel a capella gezongen, soms met meerdere stemmen, met alleen vingerknipjes voor het ritme.
Een leuke verrassing volgt met "Samba Fassa", een luchtige samba maar heel ingetogen. Een van de mooiste nummers waar de stem, de gitaar, het koper (voor de tweede keer verbaast de trompet) en de piano zalig samenvloeien. Het album sluit af met "What We Are Not Supposed to Feel", een zachte ballade waarin de stem en de piano een koor vormen.
Deze eerste release van Adja is stijlvol en geraffineerd. Met haar warme, sensuele, veelzijdige stem treedt ze in de voetsporen van zangeressen als Erykah Badu, Solange en soms zijn er een paar kleine intonaties die me doen denken aan Selah Sue om een link te leggen met een Belgische zangeres, maar Adja's universum ligt vooral dicht bij het werk van een goudsmid. Ze heeft groot respect voor Joni Mitchell, waar ik het mee eens ben, maar er zit ook wat Rickie Lee Jones in deze muziek.
Een mooi debuut en een artieste die zich zou moeten ontplooien en onthullen dankzij de eerste concerten die in het kielzog van deze release volgen. Je kreeg de details van de nummers die ze voorstelt in deze recensie, je zal morgen (22/02) haar wortels, haar universum, haar "plannen" ontdekken in het interview dat ze me gaf.

© Claudy Jalet (vrije vertaling : Jos Demol)
Een samenwerking JazzMania / Jazz'halo






Concerten:
01.03.2023: Beursschouwburg (Brussel)
02.03.2023: Hnita Jazz Club (Heist-op-den-Berg)
11.03.2023: The Christian Club (Brussel)
15.03.2023: De Centrale (Gent)
16.03.2023: De Roma (Borgerhout)
19.03.2023: 30CC/Schouwburg (Leuven)
23.03.2023: Cactus Club (Brugge)