TS029

The Stars Displaced
Stephen Godsall, featuring Jimi Hendrix

Four speculations on what Jimi Hendrix might have done next...
purchase on BANDCAMP
releases May 6, 2022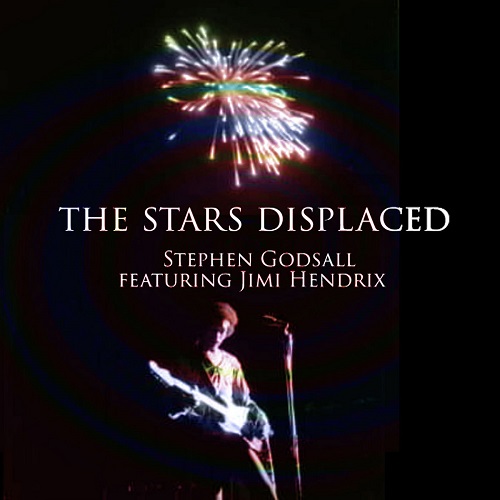 STEPHEN GODSALL, featuring JIMI HENDRIX - THE STARS DISPLACED

1) Freakish Blues
2) Jimi Hendrix, Gig Economist
3) Jimi Hendrix, Climate Activist
4) They Got Lasers, They Got Pills





"The Stars Displaced" - four speculations on what Jimi Hendrix might have done next
Hendrix travelled so far in his short career that people still talk about what he might have done next. He said he wanted to explore jazz, symphonic and electronic music, collaborate with Miles Davis and produce an immersive multi-media project.
So is it possible to make new music involving Jimi Hendrix? Composer and multi-instrumentalist Stephen Godsall believes so and his new EP invites listeners to make up their own minds. He describes it as "four new tracks constructed as speculations on Jimi's ideas. His live improvisations contained hundreds of ideas which could have been developed into new songs. His lyrics and interviews were both visionary and off-the-wall - he was never afraid to experiment and innovate."
I wanted to hear more Jimi Hendrix material and began by isolating guitar and voice from a range of live performances and broadcasts, then cutting these into short phrases. Once again I was blown away by his vision and creativity. Tracks 1 and 3 began with me assembling a drum part, then adding Jimi's voice and guitar, finally binding the whole thing together with a bass part. Using remix and sampling software I was able to change the pitch and speed of different parts to match keys and tempos. Tracks 2 and 4 began with me composing a track influenced by Hendrix then adding his voice and guitar.


"Freakish Blues" tells the story of how Jimi came to England and his aspirations to develop a new type of music - the words are from one of the first interviews he gave.

"Gig Economist" uses words from his last recorded interview and it's good to hear his upbeat tone and ideas for multi-media productions. All the guitar playing on this one is me.

I wanted to use some vocal phrasing similar to the "Axis bold as love" album for track 3, "Climate Activist", but knew I was unlikely to get approval from the copyright holder, so I got Zak Smith to record vocal sections; his voice is quite similar to Hendrix with the right treatments. Back in 1967 the lyrics were already imagining problems with a changing climate.

"They Got Lasers, They Got Pills" is a stream of consciousness about creativity, racial tension, religion and anti-missile technology. Jimi's guitar is in the left hand channel, mine in the right.


The Musicians :
Jimi Hendrix, guitar, voice, lyrics
Stephen Godsall, bass, drums, organ, production, additional guitar on tracks 2 and 4
Zak Smith, additional voice on track 3