TS001
Songs For Mbizo
Chris Joris

"This is an example of how you compose a CD and how you keep it interesting until the ultimate second."
Sim Simons
purchase on BANDCAMP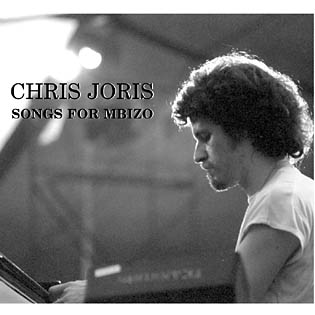 CHRIS JORIS – SONGS FOR MBIZO 
1) The White Side Of Black (*)
2) Rivers
3) Lullaby For Ephraïm (*)
4) Panontigri (Joris / Tidiane Fall) (*)
    Part 1: Morning
    Part 2: Invitation
    Part 3: Village Dance
5) Song For Mbizo part I
6) Blowin' Your Bow To The Berimbob (Joris / Stewart)
7) Shaya Sebothane (*)
8) Berimbau
9) Dance Of The Mulatos
10) Monody In A Moonlit Night
11) Song For Mbizo part II (Joris / lyrics: David Linx)
12) November 30th
All compositions by Chris Joris except where indicated
Horn arrangements (5/9/12) by Frank Vaganée
The 1976 tapes (*)
Chris Joris: piano, percussion
Johnny Dyani: double bass
David Lee Schloss, Michel Mast: tenor sax
Julian Sebothane Bahula: African drums
Cheikh Tidiane Fall: congas, percussion
Frans Pelgrims: drums
recorded at HIFI HOME STUDIO, Brugge (Belgium), July 1976 by Ron Cottam
The 1991 tapes
Chris Joris: piano, percussion, berimbau, udu clay drums, flute
John Ruocco: tenor sax, alto clarinet
Steve Houben: flute, alto flute
Frank Vaganée: alt sax
Bob Stewart: tuba
Kristoph Erbstösser: piano
Frans Van Der Hoeven: double bass
Dré Pallemaerts: drums
David Linx: vocals on (11)
recorded at IMPULS STUDIO, Herent (Belgium), March 19 & 20, 1991 by Allan Ward


SOME REVIEWS:
"Es handelt sich hier um ein weiteres Schmuckstück, das uns der belgische Verlag Jazz'halo zur Verfügung gestellt hat, der sich in den letzten Jahren zu einer bedeutenden Organisation entwickelt hat, die eine internationale Gemeinschaft von Musikern, Schriftstellern und Fotografen sowie ein umfangreiches Archiv von Artikeln, Konzert- und Plattenkritiken zusammenführt.

Die hier vorgestellte Session wurde 1976 von Chris Joris mit Bob Stewart und Johnny (Mbizo) Dyani aufgenommen. Nach dem Tod von Dyani (1988) wurde weiteres Material mit Stewart und anderen europäischen Künstlern 1991 aufgenommen. Dieses Album ist von der Sorte "nicht rezensierbar", ein Kultobjekt der ersten Stunde, eine der Säulen, auf denen sich die Kraft des europäischen Jazz erhebt.

Joris verwendet hier die Berimbau (im Duett mit Stewart), verschiedene Schlaginstrumente, ethnozentrische Flöten und Klavier. Seine durchdachten Arrangements und cleveren Kombinationen aus klangvollen Hornparts und groovigen Perkussionseinlagen geben uns ein vollständiges Bild seiner kreativen und künstlerischen Fähigkeiten. Das ganze Kaleidoskop der Stimmungen und Ausdrücke erscheint in allen Stücken. Die Bandbreite der Dynamik und des musikalischen Raums in den vorgetragenen Stücken ändert sich häufig, aber trotz vieler Kontraste und wechselnder Atmosphären gelingt es den Künstlern, die Balance zwischen klassischen harmonischen und melodischen Phrasen und der modernen Sprache der Jazzimprovisation zu halten.

Erwähnenswert ist auch die hervorragende Qualität und Dynamik der Aufnahmen selbst. Es ist ein großes Vergnügen, dieser Musik zuzuhören. Ein Muss für alle Jazzfans!"
https://www.jazz-fun.de/ 12/2021


""Songs for Mbizo" by Chris Joris was the album which launched the Jazz'halo label back in 1991. Now it's available for streaming and download as the Belgian label begins a programme of releases on Bandcamp - so how does it sound 30 years later?
Chris Joris is best known as a percussionist and there is plenty of rhythmic invention here, but these recordings also show his impressive abilities as composer and pianist. The album is a tribute to South African bassist Johnny "Mbizo" Dyani and four of the tracks date from 1976 when Joris and Dyani recorded together with a 6 piece band. The 1991 tracks pick up the same feel and develop it with a different 7 piece band which includes the brilliant tuba playing of Bob Stewart, adding a low end spark which recalls Mbizo from a new angle. The grooves combine jazz and African traditions in a natural way which is less a conscious fusion and more a meeting of minds.
"Rivers" begins with percussion then heads into furious sax and piano solos accompanied by drums and tuba. with driving drums from Dré Pallemaerts. "Lullaby For Ephraïm" begins with solos from Mbizo (at his very best) and Joris on piano before a rhapsodic section led by sax. "Panontigri" is a duet  in three "movements" for Joris and percussionist Tidiane Fall,  combining  rainstick, African flutes, chimes, marimba and clay drums, creating an atmosphere of rapture and ritual.
"Song for Mbizo - part one" builds for almost 12 minutes from a piano riff, led by Steve Houben's flute and a horn arrangement by Frank Vaganée who also plays alto sax. An alto clarinet workout by John Ruocco leads into a piano solo with sonorous block chords and hints of Keith Jarrett. "Song for Mbizo - part two" develops the same riff and harmonies with a swooping, highly effective vocal by David Linx, who also wrote the lyrics.
"Blowin' your bow to the berimbob" is a duet between Joris on berimbau and Stewart's tuba, both drawing a rainbow of colours and overtones from their instruments.
"Shaya Sebothane" again dates back to 1976, driven by a Mbizo bass riff then Julian Sebothane Bahula on African drums.
"Dance of the mulatos" has an exciting arrangement from Vaganée, with crescendo trills on flute, alto and tenor saxes, tight interplay between the rhythm section and John Ruocco's impassioned tenor solo then a polyrhythmic percussion interlude from Joris and kit drummer Pallemaerts.
"Monody on a moonlit night" features Joris on temple gongs, water gong and flute; a mysterious, reverberant soundscape and an effective contrast to the more groove based tracks. Finally, "November 30th" starts with a piano cadenza before flute, clarinet, sax and tuba, drums and double bass join.
The recordings vividly capture the range of tone colours and the playing is superb throughout. This combination of European and African jazz sounds spontaneous and has not aged at all in the 45 years since Mbizo and Joris laid down their first tracks together. As Sim Simons said when it was first released, "This is an example of how you compose a CD and how you keep it interesting until the ultimate second."
Stephen Godsall, UK 2021
"This is an example of how you compose a CD and how you keep it interesting until the ultimate second."
Sim Simons in "Muziek, een Privilege" (Belgium), September 1991
"Estamos pues ante un trabajo elogiable, realizado en base a un proyecto de comunión de diversas tendencias y culturas, una sucesión de composiciones más que recomendables para aquéllos que creen que la música no sólo es descriptiva sino también un potente generador de imágenes. En resumen, una reciente entrega discográfica de Chris Joris que habla por si sola de una excelente forma de mirar adelante. "
Josep Ramón Jové in "Cuadernos De Jazz" (Spain), January/February 1992
"If 'Songs For Mbizo' finds distribution in this country it should go a long way toward dispelling the undeserved obscurity of this fine musician. "
Steven Hahn in "Option" (U.S.A.), January/February 1992
"Un disque très attachant, pas seulement nostalgique, car il perpétue non seulement les musiciens sud-africains qui se sont battus et continuent à le faire pour la liberté, mais il est aussi un cri d'espoir pour un avenir meilleur par un musicien confirmé qui croit en ce qu'il fait. "
Philippe Renaud in "Notes" (France), April 1992
"Ce n'est de loin pas de la world music telle qu'on ne cesse de nous l'asséner sur les ondes et à la télé. Ou bien ça en est, comme le jazz l'a presque toujours été, surtout depuis les années 60. Mais c'est une world music bien jazzique, jazzifiante, tonifiante. "
Norberto Gimelfarb in "Viva La Musica" (Switzerland), January 1994
"La première évidence que révèle ce disque, c'est la variété des talents du leader, poly-instrumentiste avéré, passant des percussions au piano, du berimbau à la flûte avec une aisance admirable. La seconde évidence touche à l'authenticité des climats évoqués. ..... au-delà de l'étiquette afro qui lui est accolée généralement, Joris reste avant tout un "enfant du jazz". Et il faut bien dire que le résultat est à la mesure des ambitions: une musique forte, sensible, libre, où, par la force des choses, plane par moments l'ombre d'Abdullah Ibrahim. "
Jean-Pol Schroeder in "Jazz In Time", September 1991
Dyani's death in 1988 provoked a remarkable number of albums paying respect to his memory and example. 'Songs For Mbizo' can hold its head up next to the best of those tributes. "
Barry Witherden in "The Wire" (U.K.), October 1993
"Buy a Belgian beer, turn down the lights, and listen to the piano while David Linx sings 'Song for Mbizo'."
L. S. in "The Improvisor", volume X, 1993
"Belgian pianist/percussionist Chris Joris recorded these sessions with tubaist Bob Stewart and South African bassist Johnny (Mbizo) Dyani back in 1976. Sadly, Dyani passed away in 1988, while additional tracks emanating from 1991 sessions featuring Stewart and a conglomerate of European artists round out this effort.
Joris' knowledge and implementations of wide ranging rhythmic structures come to fruition on this gem of a release. Throughout these pieces, Joris performs on berimbau (including a lovely duet with Stewart), various percussion instruments, ethnocentric flutes, and piano. As a pianist the artist generally hits the right notes, or sweet spots via harmonically rich block chords and Bill Evans-ish right hand leads. However, his shrewd arrangements and clever integrations of sonorous horn parts with world groove percussion romps provide many of the highlights. The piece titled "Dance of the Mulatos," features Steve Houben's enchanting flute work coupled with the septet's budding undercurrents and breezy arrangements. Many of these works boast world beat rhythms of various flavors and colors, whereas Joris' compositions generally contain memorably melodic choruses amid a few stirring ballads and rousing opuses. Joris isn't that well known here in the states but has been garnering percussion-based awards over in Europe while fronting various ensembles. To a certain extent, Joris was ahead of his time and now's your chance to find out why. Passionately recommended."
Glenn Astarita Review Courtesy AllAboutJazz.com (2002)
"Encore trop peu connu hors frontières, Chris Joris est sans aucun doute un des plus grands percussionnistes européens. Pianiste, il compose aussi beaucoup. L'originalité de cet album est de combiner la réédition d'enregistrements réalisés en 1976 (Bob Stewart, Frank Vaganée, David Lee Schloss, …) avec une première publication de compositions immortalisées en 1991 (David Linx, John Ruocco, Steve Houben, Christoph Erbstösser, …). A découvrir d'urgence."
Philippe Schoonbrood dans Jazzaround, 2004 (B)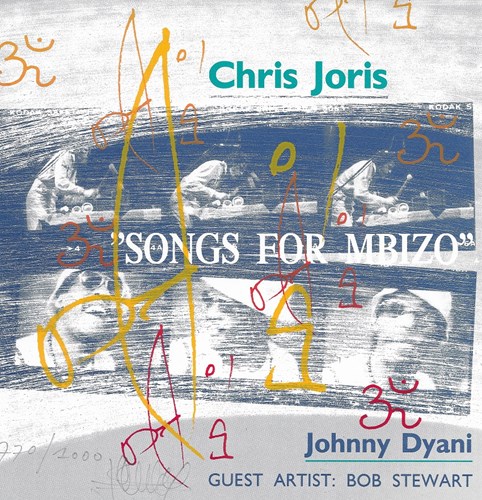 cover first edition © Emiel Hoorne



THE MAKING OF ...


HIFI HOME STUDIO, BRUGGE (BE), July 1976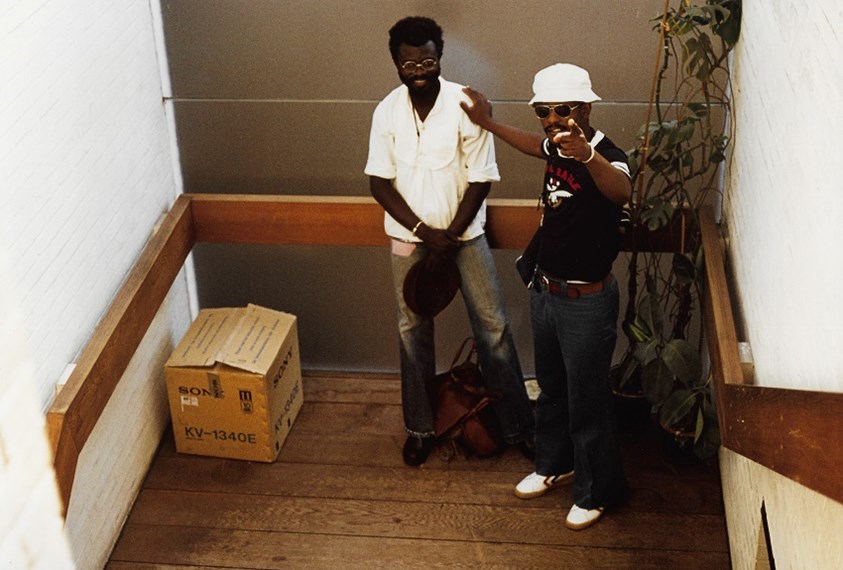 Cheikh Tidiane Fall & Johnny Dyani © Jazz'halo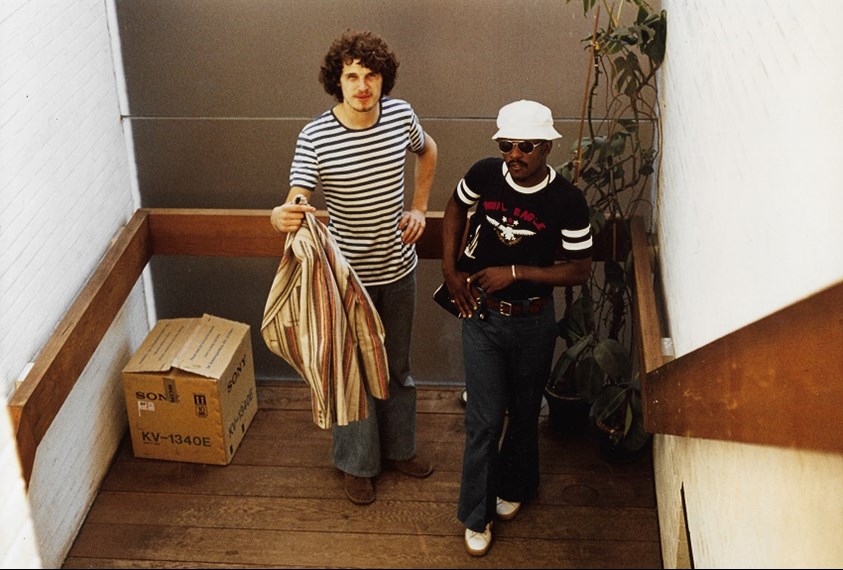 Chris Joris & Johnny Dyani © Jazz'halo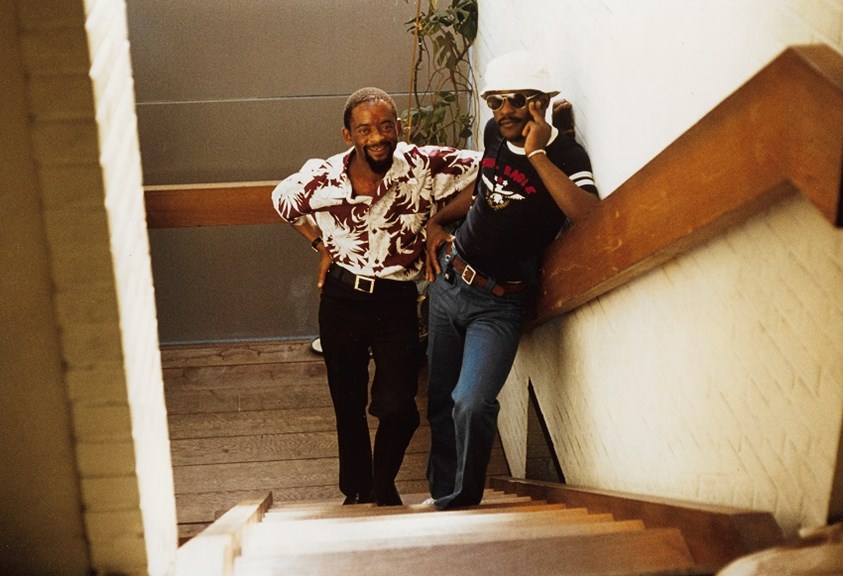 Julian Bahula & Johnny Dyani © Jazz'halo


STUDIO IMPULS HERENT (BE), March 19, 1991



Fernand Laforce, Chris Joris, Bob Stewart, Jos Demol and Silvère Mansis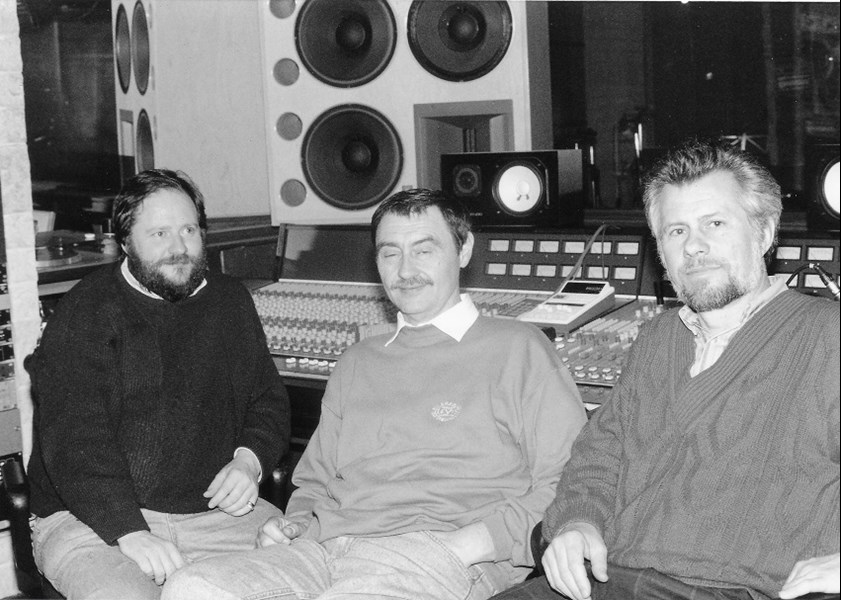 The executive producers: Jos Demol, Silvère Mansis and Fernand Laforce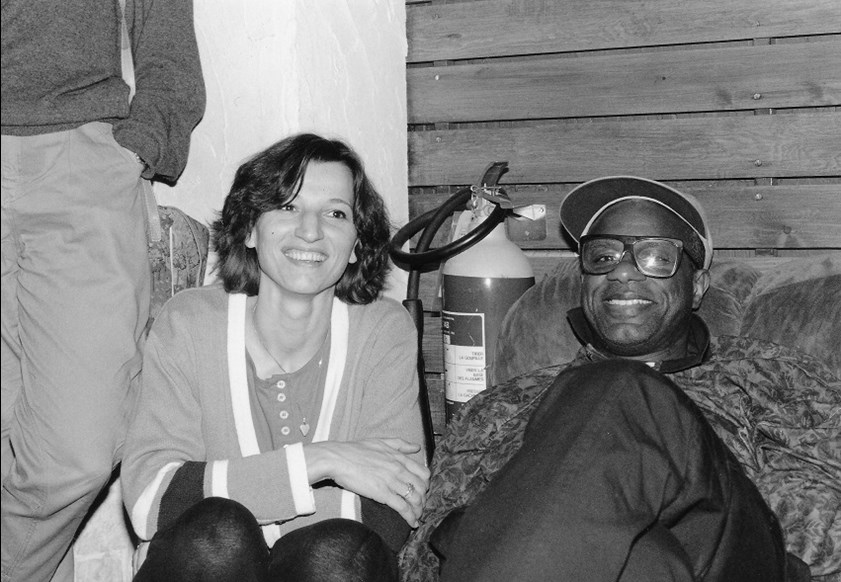 Annette Wüst with Bob Stewart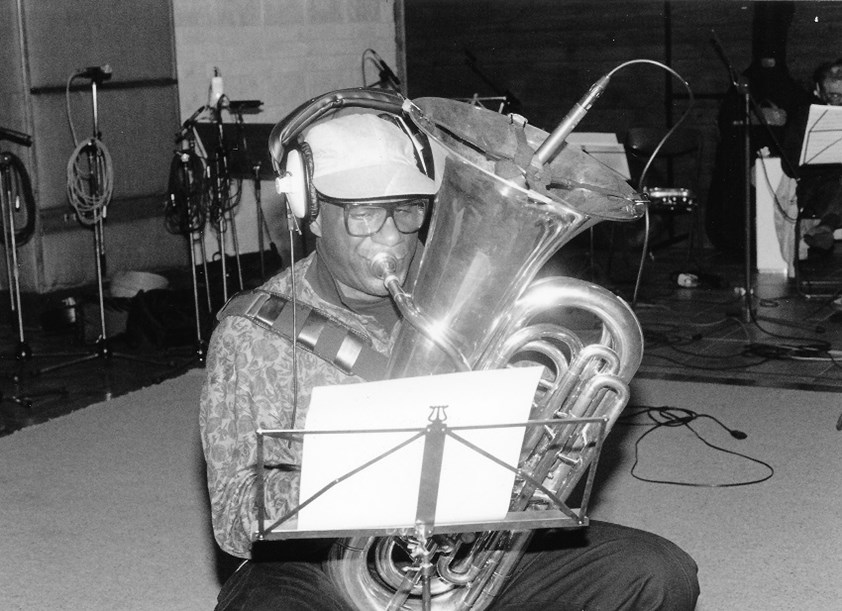 Bob Steward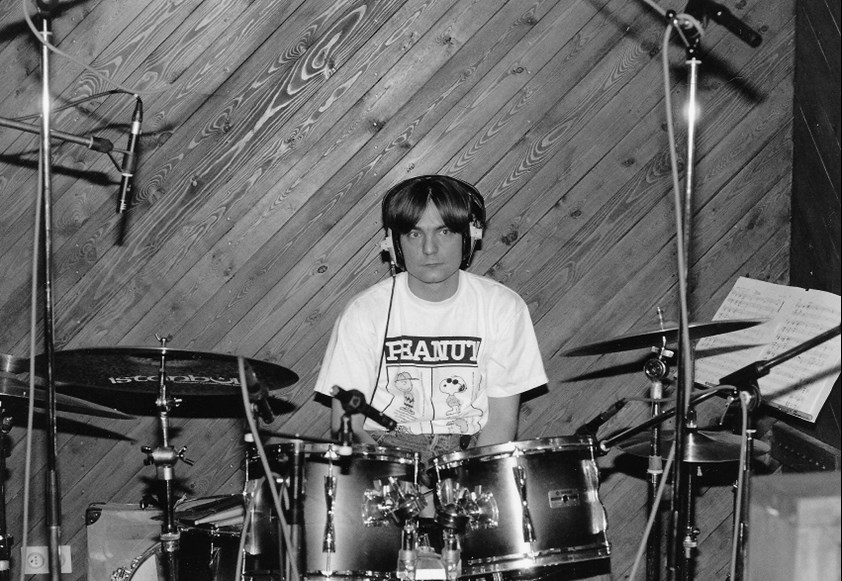 Dré Pallemaerts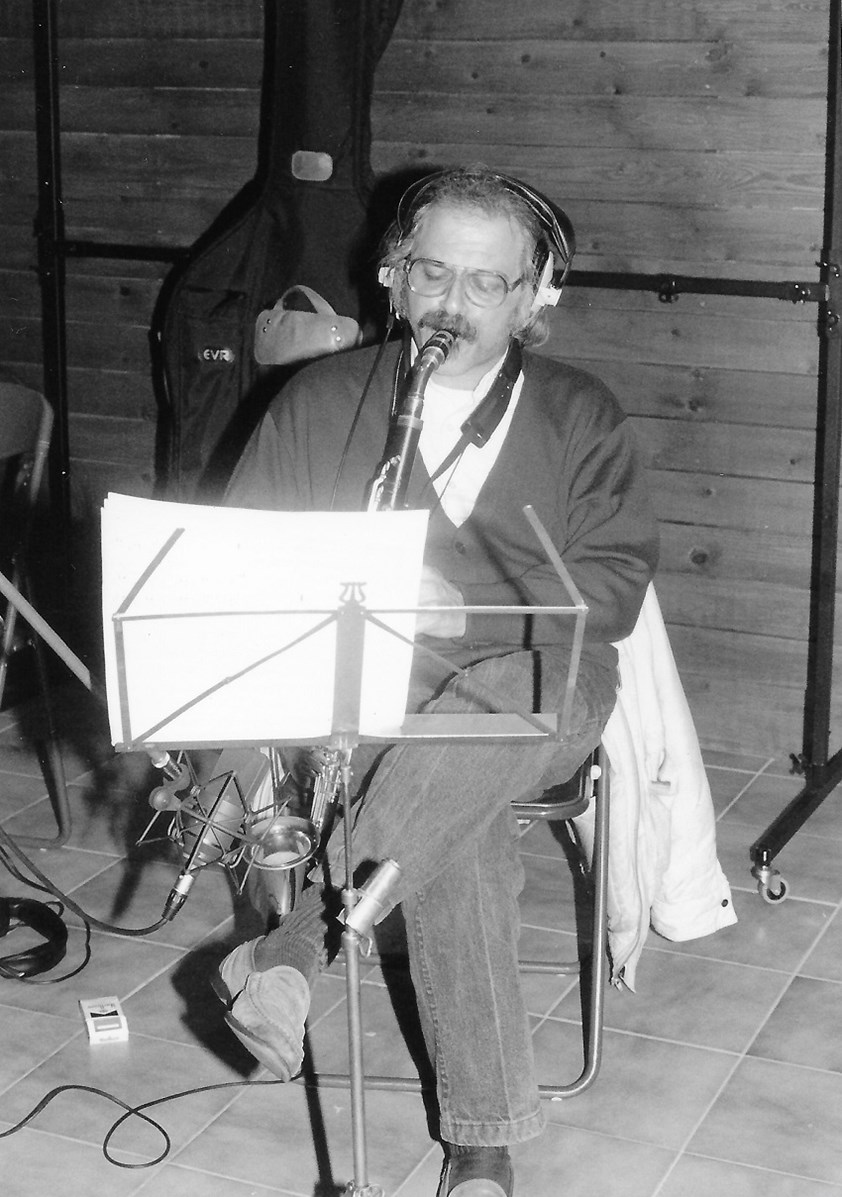 John Ruocco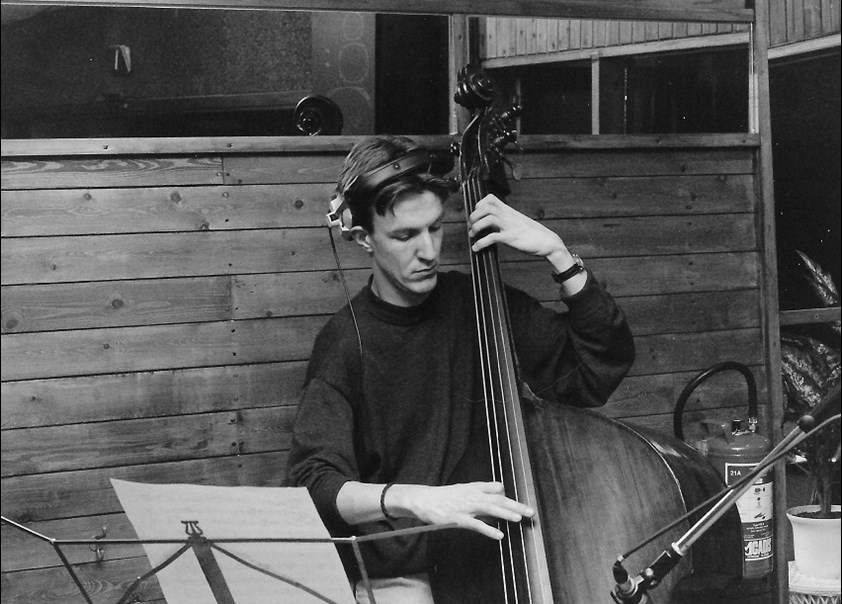 Frans van der Hoeven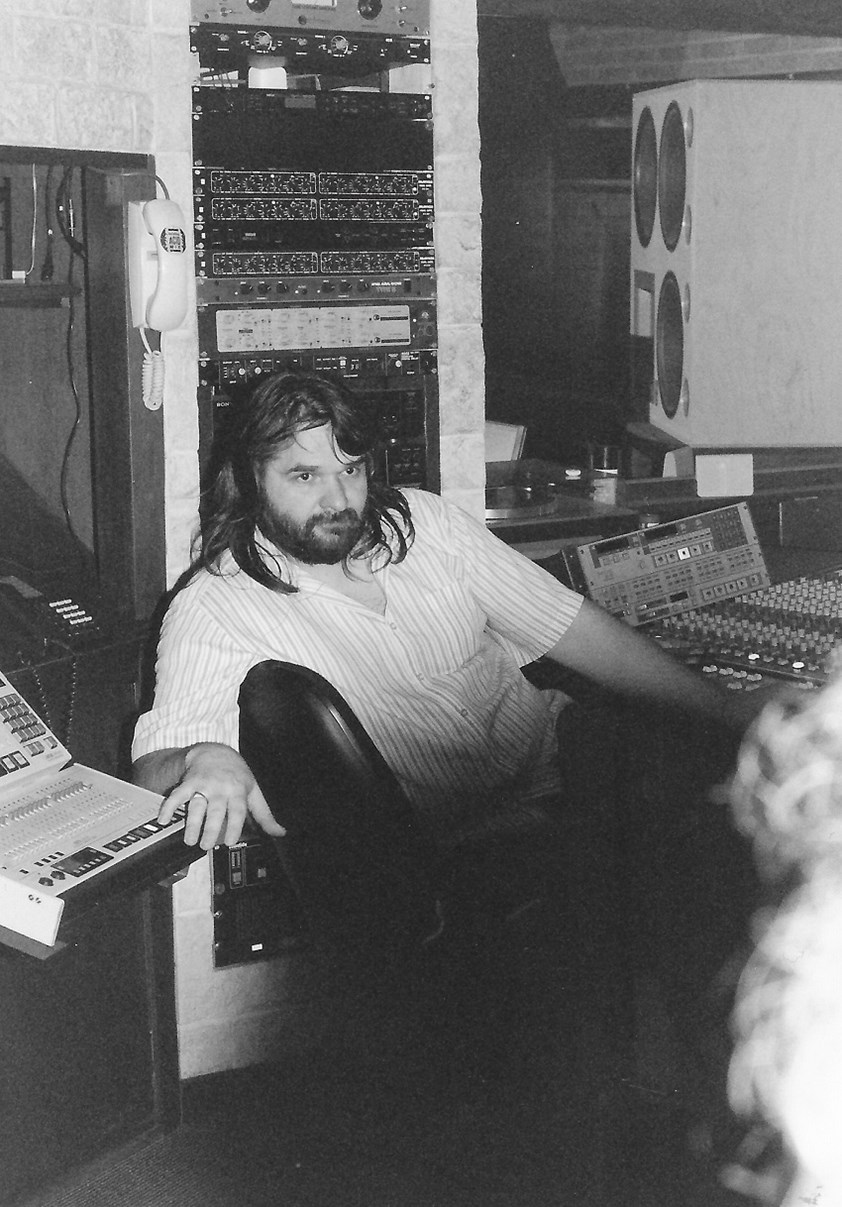 sound engineer Alan Ward