Ruben Machtelinckx + Arve Henriksen - A Short Story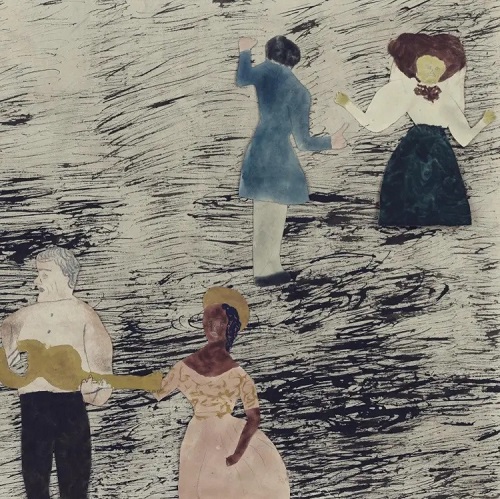 R
Aspen Edities 013
From time to time there is an album that is unique in its kind and beyond the common. This album's crystal clear, close-up tone and direct, physical sounding relates to listeners with amazing immediacy. And, it wouldn't work like this weren't the music that essential, deeply consistent, pure and transcendental.
It's about this Belgian-Norwegian duo of acoustic (tenor)guitar and trumpet that spans its "A Short Story" between "lessness" and "dawning" in 12 atmospheric confluent and contrasting steps. It is a highlight of the art of the duo. Henriksen's subtle trumpet-voice multi-phonics and Machtelinckx's economical, clear clinking and sparkling acoustic guitar inscriptions create breathing, self-contained shapes, spaces and moods of rare characteristic beauty. The economy and purity of expression harbors a treasure of suggestive and fulfilling songlines keeping the mystery. For some it could trigger loose reminiscences to the unit Ralph Towner, Kenny Wheeler and Gary Peacock from the past.
In between these 12 steps listeners time after time will find their accommodating revelations. My timely favorites "strands of black hair", "sleepwalkers forest" , "beek" ("creek") and "stone garden" touch on an imaginative range of evocative sentiments.
I guess these titles trigger rich enough associations to arouse curiosity. The same applies to the awesome vinyl cover by Jockum Nordstrom that provides the finishing touch making it a work of art as a touchable, engaging and endurable whole. Like 12 former albums it speaks the distinguishing language of the extraordinary Aspen-label.

© Henning Bolte