Robin McKelle - Alterations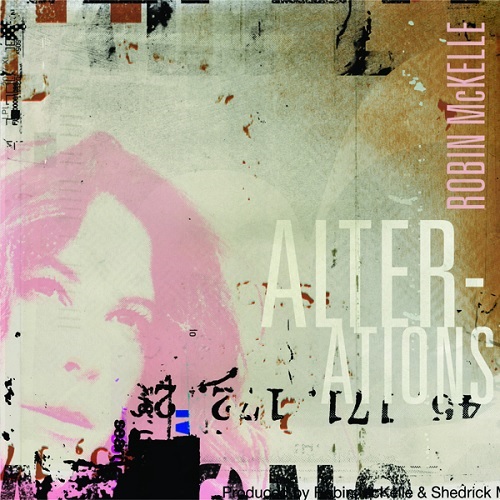 R
Doxie Records / Stilletto
Née en 1976 à Rochester, l'Américaine Robin Mc Kelle a d'abord étudié le piano, puis le chant au Berklee College. Elle forme un trio en 2004 et remporte un prix au Thelonious Monk Vocal Jazz. En 2006, elle enregistre, avec un big band, son premier album Introducing Robin Mc Kelle, dédié à un répertoire de standards. Suivront Moderne Antique, en 2008, pour Blue Note et Mess around en 2010. En 2012, elle rejoint le groupe The Fly Tones et grave l'album Love after love et, en 2016, elle enregistre The Looking Glass consacré à un répertoire original.
Dotée d'une voix alto, elle aime se référer à Ella Fitzgerald mais se dit tout aussi inspirée par Aretha Franklin ou Tina Turner. Si elle interprète ici encore une composition originale, Head High, la particularité de l'album est de revisiter, de manière personnelle, un répertoire pour le moins éclectique, entre jazz, soul et pop-rock, de Don't explain de Billie Holiday à Back to back d'Amy Winehouse, en passant par Rolling in the deep d'Adèle, Born to die de Lana Del Rey, Jolene de Dolly Parton ou Mercedes Benz de Janis Joplin.
Robin Mc Kelle est accompagnée par Shedrick Mitchell, qui au piano, ajoute des touches blues de Fender Rhodes ou d'orgue (Back to back, Jolene), Nir Felder à la guitare, aux accents rock, Richie Goods à la basse et Charles Haynes à la batterie. Sur Head High, Robin Mc Kelle est rejointe par le saxophone ténor de Keith Loftis et, sur Born to die, par Marquis Hill à la trompette.
Malgré ce passage d'un univers à l'autre, l'album donne une impression d'unité.
P.S.: Il serait normal, même pour une copie dite "promotionnelle", que le nom des compositeurs soit mentionné sur la pochette.
© Claude Loxhay