Robert Lee – Cha-Ran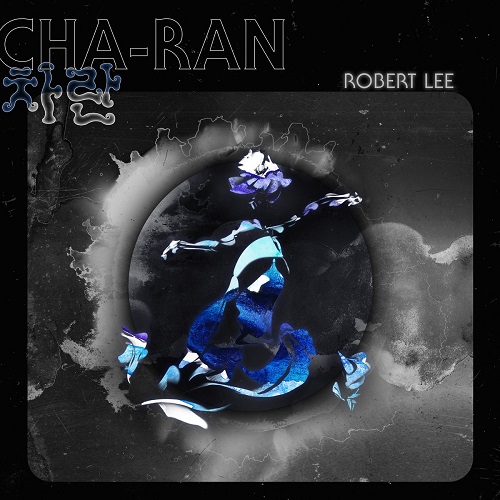 R
Three Pine Records
De Canadese contrabassist Robert Lee omschrijft deze opname als een voortzetting van de queeste naar zijn artistieke identiteit. Hiervoor verdiepte hij zich in Koreaanse volksverhalen over koningen, tempels, natuurkrachten, Tao principes en de onontkoombare liefdeshistories. Voor de uiteindelijke afwerking baseerde hij zich op de opbouw van films uit de Japanse Studio Ghibli gespecialiseerd in anime.
Het werd een groots opgezet project, een blockbuster reeks waardig. Lee verzamelde een cast van elf muzikanten die elk een aantal bijdragen leverden. Het werd gelukkig geen bombastisch orkestraal eindresultaat want ze speelden meestal afzonderlijk kleine gastrollen. De zeven hoofdstukken zitten dan ook boordevol details uitgewerkt met een instrumentarium van onder meer viool, gitaar, marimba, vibrafoon, piano, drums en contrabas. De ijle zangtoon, typerend voor de Aziatische traditie, staat meer dan regelmatig in contrast met de muziek zoals in 'Peaks And Spires Of The Summer Clouds', wat voor aparte invalshoeken zorgt.
Pure jazzliefhebbers raden we aan te beginnen met 'Jade' om vervolgens toch eerst om te schakelen naar de juiste "mindset". Liefhebbers van net iets steviger werk zullen kicken op 'Seun-Sul' waarin een elektrische gitaarsolo de stoorzender is.
Voor liefhebbers en fans van labels als Windham en Prikosnovénie, Veronika Harcsa en Barbara Wiernik hun meest recente cd's (respectievelijk 'About Time' en 'Ellipse') en voor wie reeds interesse toonde in het oeuvre van David Friesen.
Wat de cd extra aantrekkelijk maakt, is het 32-pagina's tellende boekwerk boordevol illustraties die bij de titels passen. Bovendien is er van alle nummers achtergrondinformatie over het oorspronkelijk verhaal waar Lee zijn inspiratie haalde. Dergelijke uitgave is de ultieme manier om de toekomst van de cd te garanderen. En die komt er gegarandeerd aan volgens gespecialiseerde vakbladen.

© Georges Tonla Briquet

Musici:
Robert Lee: contrabas
Carolina Alabau: zang (tracks 1, 3, 5, 6)
Mateo Falgas: zang (track 4)
Nina Nicolaiewsky: zang (track 7)
Mai Choma: viool (track 1)
Marco Pisani: gitaar (tracks 2, 3, 5, 6)
Kris Ramakrishna: flamenco gitaar (track 1)
Brandon Atwell: vibrafoon, marimba (tracks 1, 2, 6)
Marc-Olivier Poingt: piano (tracks 3, 5)
Songah Chae: piano (track 4)
Adem Mehmedović: piano (track 1)
Tetyana Haraschuk: drums (tracks 1-6)

www.robertleebass.com