Robert Glasper: Artscience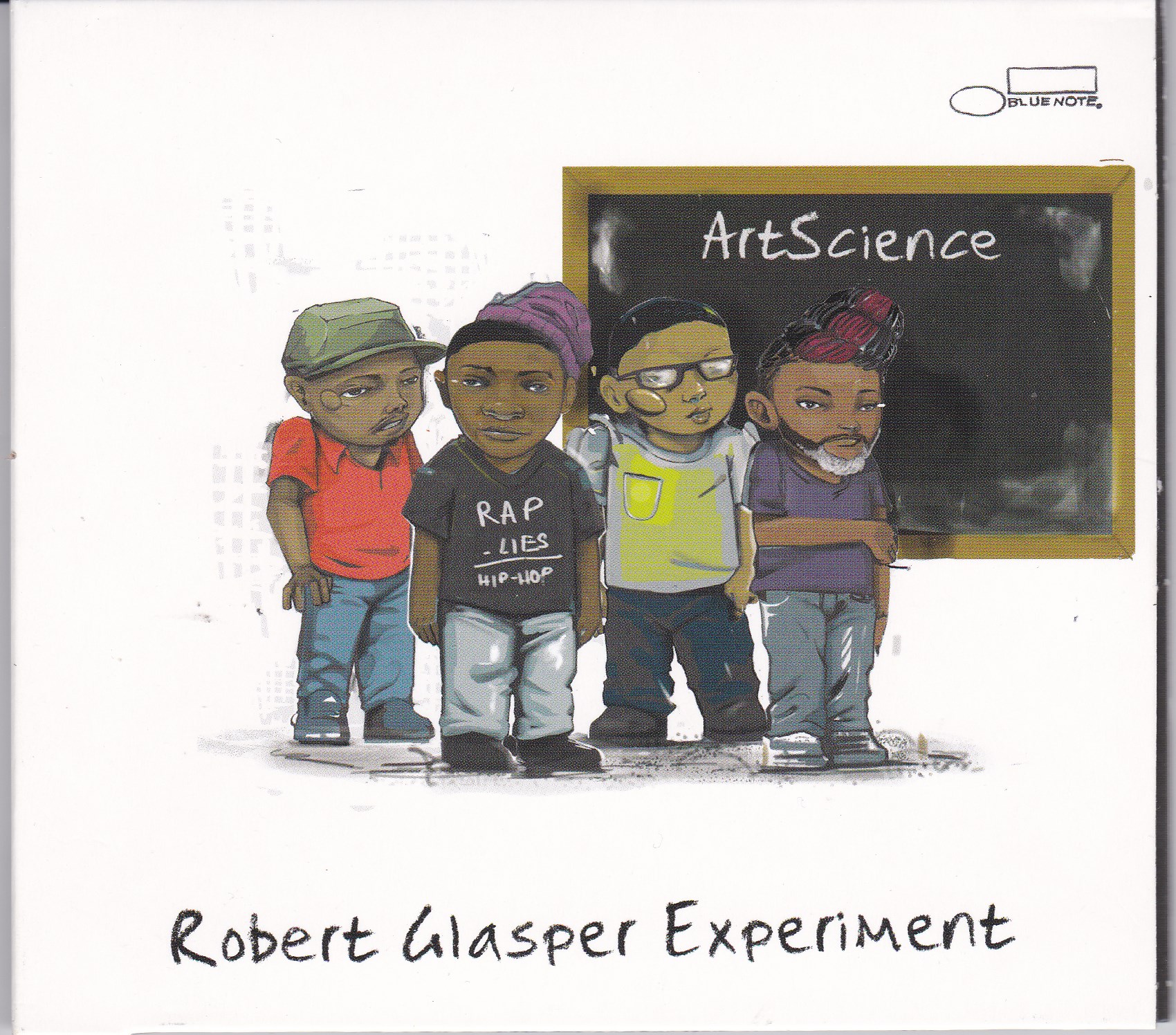 R
Blue Note / Universal
"Today is The Question", cette petite phrase m'est inspirée par l'album bien connu  "Tomorrow is The Question".
Pourquoi ? Sans doute parce que le premier thème du nouvel album de Robert Glasper "Artscience" fait immanquablement penser à Ornette Coleman… pendant 90 secondes. Puis le beat change complètement, frappe sèche sur la caisse claire, voix 'urbaine', donnant un aperçu de ce que pourrait être le jazz d'aujourd'hui dans la grosse pomme? Sans doute.
Car le reste de l'album de Robert Glasper reste dans la veine, hip-hop/R&B, en un mot plutôt commerciale. "Thinkin Bout You" et "Day To Day" qui suivent pourraient figurer dans les charts des musiques urbaines, certes bien foutues mais très éloignées du jazz.
Casey Benjamin est au chant sur quasi tous les morceaux, Glasper sur un seul, les plus longues pièces le mettant en évidence au piano acoustique ("No One Like You") ou au Fender ("Tell Me A Bedtime Story" de Herbie Hancock, extrait de "Fat Albert Rotunda" sorti en 1969) et là, il faut avouer que la musique a de la gueule. L'usage du vocoder sur les voix accentuent le côté urbain et accrocheur de la musique, mais ce gimmick prend tant de place dans l'album qu'il en devient agaçant et pose question : seul deux titres ayant un format radio, on se demande quel public Robert Glapser vise, à moins qu'il ait surtout essayé de s'amuser.
L'album d'Ornette Coleman était sous-titré "The new music of Ornette Coleman" et il garde un demi siècle plus tard toute sa force. En sera-t-il de même pour la nouvelle musique de Robert Glasper ?
Jean-Pierre Goffin