Relling - Lower Your Guard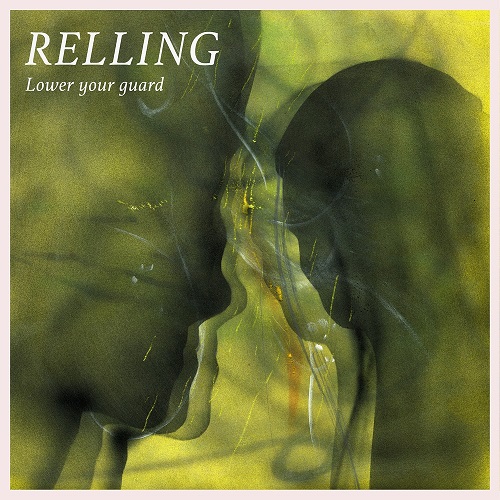 R
Øra Fonogram
Harald Relling Nielsen kan je het best zien als een kruising van Jamie Cullum en Anohni (Antony Hegarty). 'Lower Your Guard' betekent het debuut van deze Noorse singer-songwriter uit Trondheim. Hij is een begenadigd tekstschrijver en ook een originele componist die in dit album op één nummer na (The Depth van de hand van Smidt) de muziek bedacht. Die is tegelijk energiek en lyrisch met invloeden van pop en jazz.
De thema's die zijn leven beheersen: liefde, verlangen, relaties, frustraties, vormen de bronnen van zijn inspiratie en zorgen voor een heel persoonlijk album.
In 'With A Lovely Distance', 'As Bright As It Seems' en 'Edvard' toont Relling zijn gevoeligste stem die prachtig gedragen wordt door de creatieve interventies van gitarist Hodneland, toetsenist Bjerkan en drummer Smidt. 
Het contrast van de vertelstem over stuwende ritmewendingen en swingend orgel in 'A Final Opening', 'The Depth' en 'Lower Your Guard' werkt verrassend in de muzikale lijn. Op het intimistische 'Hiding Space' ondersteunt producer Ola Kvernberg op viool.
De bandleden van Relling troffen elkaar op een jazzprogramma aan het NTNU in Trondheim en vormden een band in de herfst van 2017. Ze behaalden de finale van 'Jazzintro 2018' en waren kandidaat van "Young jazz musicians of the year" op Moldejazz 2018.
Dat er in Noorwegen inspirerend talent rondwaart hebben we al meermaals mogen ervaren. Relling is alvast met dit debuutalbum 'Lower Your Guard' een revelatie als singer-songwriter en een overtuigend jazzvocalist.

© Bernard Lefèvre

Musici:
Harald Relling Nielsen (zang)
Vegard Lien Bjerkan (hammond orgel, synths)
Tore Hodneland (gitaar, pedal steel)
Åsmund Mattias Smidt (drums)