Rebecca Angel - Love Life Choices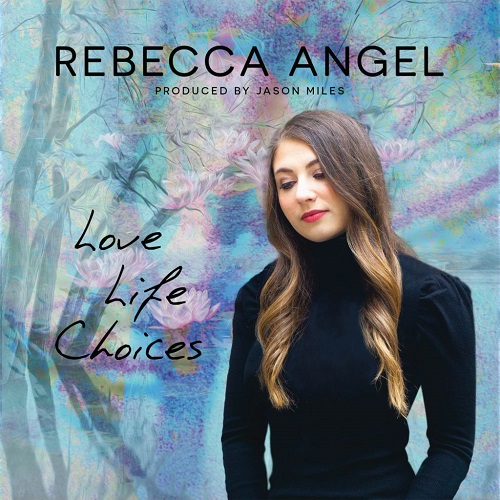 R
Timeless Grooves Records
De Amerikaanse zangeres Rebecca Angel brengt onder de vleugels van producer Jason Miles (Miles Davis, Luther Vandross, Grover Washington Jr) haar debuutalbum 'Love Life Choices' uit.
Naast Jason Miles zelf op toetsen kan ze rekenen op de uitstekende begeleiding van bassist Reggie Washington en liefst zes verschillende gitaristen waaronder Dean Brown, Nir Felder en Romero Lubambo, drummers Gene Lake en Brian Dunne, en ook vier verschillende percussionisten waaronder Cyro Baptista.
Op fluit vult Jay Rodriguez aan ('Waters of March'). En drie saxen maken het kleurrijk repertoire compleet.
Ze covert een breed palet van pop/r&b/fusion ('For What Its Worth', 'Just The Two Of Us', 'Maureen'), Marley's 'Waiting in Vain', over klassiek ('Till Now' – Gymnopedie No.1) tot Braziliaanse muziek ('Corcovado', Waters of March'). Jason Miles tekent voor 'Side by Side' (met Rebecca's vader Dennis Angel op trompet) en Rebecca Angel voor 'Thoughts and Prayers' en 'Summer Song'.
Rebecca Angel brengt fusion getinte jazz op een luchtige no-nonsense toon, haar zeemzoete stem past perfect bij een zomerse cocktail.
© Bernard Lefèvre




Tracks met bezetting:

1. For What It's Worth
met Maya Azucena, Reggie Washington, Gene Lake,
Dean Brown and Dennis Angel    
2. Till Now (Gymnopèdie No. 1)
met Romero Lubambo, Reggie Washington
en Gene Lake
3. Side by Side
met Angel featuring Butterscotch, Dean Brown
en Dennis Angel
4. Just the Two of Us
met Maya Azucena, Reggie Washington, Gene Lake,
Ira Siegel en Ada Rovatti    
5. Waiting in Vain
met Maya Azucena, Reggie Washington, Jimmy Bralower,
Mark Rivera, Romero Lubambo en Nir Felder
6. Corcovado
met Reggie Washington, Cyro Baptista, Romero Lubambo
en Dennis Angel
7. Waters of March
met Pamela Driggs, Reggie Washington, Brian Dunne,
Cyro Baptista en Jay Rodriguez    
8. Maureen
met Jason Miles, Reggie Washington, Gene Lake, Richie Morales,
Christian Ver Halen en Hailey Niswanger
9. Thoughts and Prayers
met Jason Miles, Reggie Washington, Jonah Miles Prendergast
en Brian Dunne    
10. Summer Song (Electro Remix)
met Jason Miles, Steven Wolf, Christian Ver Halen
en Gottfried Stoeger