Ottla – Ottla (GTB)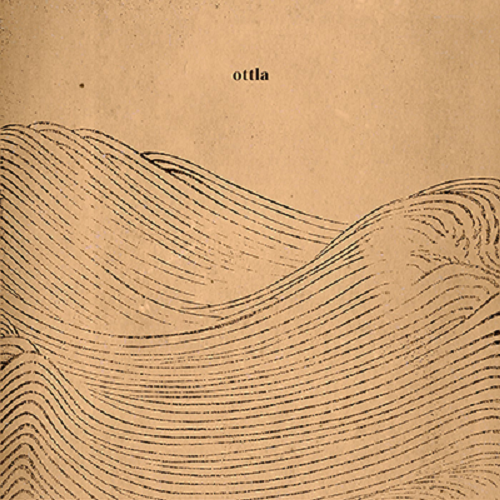 O
Unday Records
Het is niet toevallig dat de groepsnaam een anagram voor 'total' is. Op het titelloze debuut van Ottla wordt namelijk een heel gamma aan stijlen en genres aan elkaar geregen zonder dat het een puinhoop wordt.
De centrale spilfiguur achter Ottla is gitarist Bert Dockx, ondertussen in Vlaanderen en ook daarbuiten bekend van groepen als Flying Horseman en Dans Dans. Deze keer kan hij rekenen op de steun van Thomas Jillings (tenorsaxofoon, klarinet), Frans Van Isacker (altsaxofoon), Nicolas Rombouts (contrabas), Louis Evrard (drums) en Yannick Dupont (drums, synthesizers). Op twee uitzonderingen na (Monk's 'Epistrophy' en 'Lights On A Satellite' van Sun Ra) leverde Dockx al het materiaal. Daar waar lustig alle classificatiebarrières doorbroken worden, duikt in Vlaanderen steeds dezelfde goochelaar achter de knoppen op en dat is Koen Gisen. Samen vormt dit gezelschap een vrolijke bende maar dit zijn vooral ook mannen met visie. Ze gaan nooit onbewust uit de bocht. Dat gebeurt altijd met een doel en een voorafgaande stellingname. Hun ervaringen bij onder meer Franco Saint De Bakker, Dez Mona, BRZZVLL, Ifa y Chango en Jawhar hanteren ze hier rijkelijk.
Van bij de openingstrack 'huisje tuintje' nemen ze de luisteraar al bij de neus. De rollende drums annex bas gekoppeld aan een zuiderse gitaarklank lijken af te stevenen op een kitscherig Italiaans popdeuntje. Of introduceren ze de soundtrack voor een western? Neen dus. Al snel leiden de saxofoons het geheel om naar een alternatief jazzland waar het er stevig aan toegaat, inclusief een verdoken knipoog naar 'Riders On The Storm' van The Doors. Het licht zwevende 'spinrag' is aanvankelijk opgebouwd rond een klare melodielijn tot een zwoele sax plots met de meest gekke stuiptrekkingen ook deze illusie aan diggelen blaast. Op een bepaald moment verwacht je de zinsnede " you are travelling through another dimension" uit de tv-reeks 'The Twilight Zone'. Ondertussen zijn we achttien minuten verder en moeten de meest spannende momenten nog komen zoals de Pink Floyd en Hawkwind-getinte passages in 'stofwolk' en de achtervolgingsscène uit 'étrange poursuite' waarin het sextet klinkt als een losgeslagen Flat Earth Society.
Een trip van bijna zeventig minuten waarbij het kortste nummer aftikt op iets minder dan vijf minuten en het langste uitgesponnen wordt over net geen kwartier. Het zestal neemt duidelijk de tijd om door een deel van de muziekgeschiedenis te suizen. Zelf plaatsen ze dit alles onder de noemers jazz, rock en psychedelica. Doe er uw voordeel mee.
© Georges Tonla Briquet

Musici:
Bert Dockx: gitaar
Frans Van Isacker: altsaxofoon
Thomas Jillings: tenorsaxofoon
Nicolas Rombouts: contrabas
Louis Evrard: drums, percussie
Yannick Dupont: drums, percussie, electronics

www.undayrecords.be
https://www.bestov.be/content/ottla