Olivier Ker Ourio (feat. Sylvain Luc) - French Songs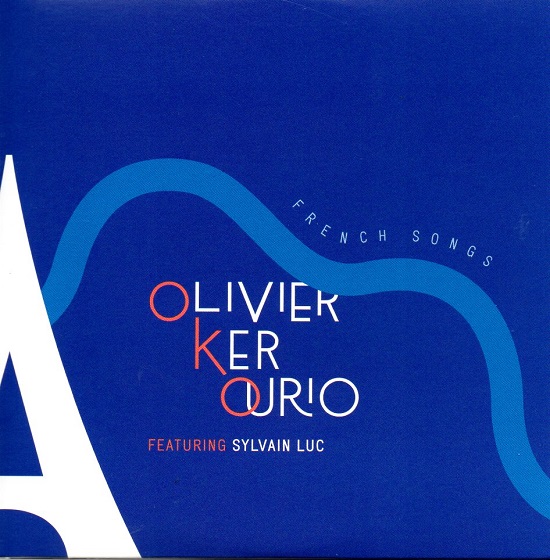 O
Bonsaï / CC Production
On avait pu découvrir l'harmoniciste Olivier Ker Ourio lors d'un Jazz à Liège: un des meilleurs représentants de l'harmonica chromatique à l'image du regretté Toots.
En 1997, Ker Ourio avait enregistré Central Park Nord, en quartet avec l'Américain David Kikoski au piano. Deux ans plus tard, en compagnie du pianiste français Pierre de Bethmann, il rendait hommage à ses racines à la fois bretonnes et réunionaises avec l'album Oté l'Ancêtre et, l'année suivante, pour A Ride with the wind, toujours avec Bethmann, il recevait, en invités, Toots mais aussi le guitariste breton Jacques Pellen et le Brésilien Nelson Veras.
Le voici dans un album qui marque un retour à la chanson française: l'attachement, dans l'air du temps, à une certaine identité culturelle? Comme Richard Galliano et Sylvain célèbrent Edith Piaf dans un projet récent? On pourrait le croire.
En fait, cette idée de traiter de grands succès français tels des standards américains existe depuis longtemps: par le passé, le saxophoniste Barney Willen a enregistré French Ballads et le trompettiste Alain Brunet a gravé French Melodies in L.A., en revisitant notamment l'univers très swing de Charles Trenet. Le trio belge L'Ame des poètes ne fait pas autre chose.
L'originalité, ici, est d'avoir choisi plusieurs auteurs rarement associés à l'univers du jazz: à côté de Nougaro (Toulouse), Brel (Isabelle) et Gainsbourg (L'eau à la bouche), des chansons de Gilbert Bécaud (Et maintenant), Michel Delpech (Les divorcés), Georges Moustaki (Le métèque), Henri Salvador (Dans mon île), Charles Aznavour (Comme ils disent) et des titres rendus célèbres par Yves Montand (La bicyclette), Joe Dassin (Champs Elysées) ou Claude François (17 ans).
Pour transcender ce répertoire d'essence populaire, Ker Ourio peut compter sur une équipe soudée et rompue à l'exercice: Sylvain Luc, tantôt à la guitare acoustique (La bicyclette, 17 ans, par exemple), tantôt à la guitare électrique (Et maintenant, Les divorcés); Laurent Vernerey, bassiste qui a accompagné Claude Nougaro comme Stéphan Eicher ou Johnny Halllyday et, à la batterie, le Cubain Sebastian Danchin qui a côtoyé les pianistes Manuel Rocheman, Baptiste Trotignon, Jacky Terrasson ou Giovanni Mirabassi.
Chaque mélodie, tout en étant reconnaissable immédiatement, est revisitée dans un réel esprit jazz.

Claude Loxhay