Oggy & the Phonics: Atlas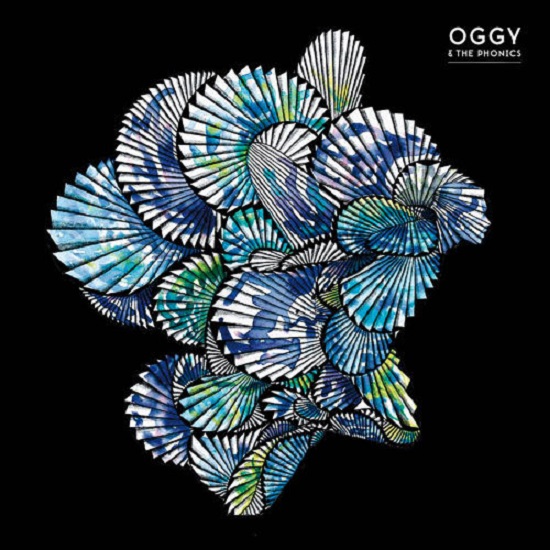 O
Unit Records, UTR 4591
Man nehme eine Klarinette, einen E-Bass, Saxofone, eine E-Gitarre und ein Schlagzeug, um auf dem musikalischen Atlas seine Wegmarke zu platzieren. So geschehen bei Oggy & the Phonics. Schon der Bandname erinnert eher an eine Pop- und Rock als an eine Jazzband. Kein Wunder, denn die Musiker verneinen nicht, dass sie durchaus auch eine Vorliebe für Jagga Jazzist, Radiohead und Kneebody haben, sprich, dass die aktuelle Popularmusik nichts ist, vor dem sie zurückscheuen oder mit der sie Berührungsängste hätten.
Nein, die Gitarre von Theo Duboule klingt nicht nach Joe Pass, Atilla Zoller, Philip Catherine und auch nicht nach Terje Rypdal. Der Sound, den wir bei "Mi & Fa" vernehmen, klingt eher nach The Ventures reloaded. Dies war in den 1960er Jahren die wohl erfolgreichste Instrumentalband mit unverwechselbarem Gitarrensound. Im Wechselspiel von Gitarre und Saxofon entwickelt sich der Song, während Bass und Schlagzeug ihre dumpftönigen Marken setzen. Sehr popig kommt das Stück daher, in dessen Verlauf das Saxofon mehr und mehr das Klangbild bestimmt. Im Hintergrund wispert die Gitarre, wirbelt das Schlagzeug. Ist da nicht auch ganz untergründig die Klarinette zu vernehmen?
Eher klassisch mutet die Gitarrenpassage an, die wir in "Adagio" hören. Aus der Tiefe des Raumes melden sich die Bläser. Insbesondere der Klang der Klarinette ragt dabei aus dem Klangbild heraus. Zwischenzeitlich hat man den Eindruck, ein wenig Big-Band-Sound schleicht sich ein. Doch danach nehmen uns die Gitarre und das Saxofon auf ihrem fliegenden Klangteppich mit. Sobald die ersten Töne der Klarinette erklingen, macht sich Melancholie breit. Die Stimmung erscheint sehr gedämpft.
Eher selten ist am Anfang einer Komposition ein Basssolo. Doch das bescheren uns Oggy & The Phonics – man wüsste doch gerne, wie die Musiker auf diesen Bandnamen gekommen sind – mit "Slippery Leaf". Zum Tieftöner gesellen sich sphärische Klänge. Das Saxofon erfüllt schließlich mit aller Macht den Raum und hinterlässt eine dichte Klangschwade. Sehr behäbig entfaltet sich im weiteren Verlauf die Musik, Ton für Ton, zunächst das Saxofon und dann die Klarinette. Schließlich hat man den Eindruck beide Blasinstrumente jubilieren und trällern. Nicht nur bei dieser Komposition, sondern auch bei "Staka" fragt sich der Zuhörer, mit welchem Genre er es denn zu tun habe. Mit Fusion reloaded? Doch richtig durchgehend rockig kommen die Stücke auch nicht daher. Teilweise sind sie sehr lyrisch, bisweilen auch sehr elegisch. Nur in Ansätzen bricht eine rockige Note durch, greifen harte Beats und verfremdete Klänge, die ein Synthesizer normalerweise erzeugt. Doch ein solches Instrument spielen fünf Musiker von Oggy & The Phonics nicht. Rockig gewürzt ist gewiss "Goûts et coleurrs".
Lauschen wir abschließend noch dem "Mitternachtsvogel" und genießen dann schließlich musikalisch Sauerstoff pur, wenn "Air comprimé" gespielt wird. Spontan denken wir beim Hören des Titels an Dancefloor und "shake your arse" - und das sollten wir tun, wenn Oggy & The Ponics aufspielen.
© ferdinand dupuis-panther

English abstract by Unit Records
Inspired by artists who connect intellectual and popular music (Kneebody, Jaga Jazzist, Radiohead, Knower), OGGY & the phonics is looking for a simple and profound, intense and delicate, original and primitiv sound. Many would place them under the very large appelation of "modern jazz."
Indeed each of these five musicians demonstrates a particular taste for spontaneity and improvisation. These are two inherent precepts in the universe that has built the group, whose compositions reflect a desire for simplicity in innovation.
Line-Up
Clément Meunier – Clarinette
Louis Billette – Saxophones tenor et soprano
Théo Duboule – Guitare électrique
Gaspard Colin – Basse électrique
Marton Kiss – Batterie
Informationen
Label
Unit Records
www.unitrecords.com
Musiker