Orhan Demir - Freedom in jazz, Vol.2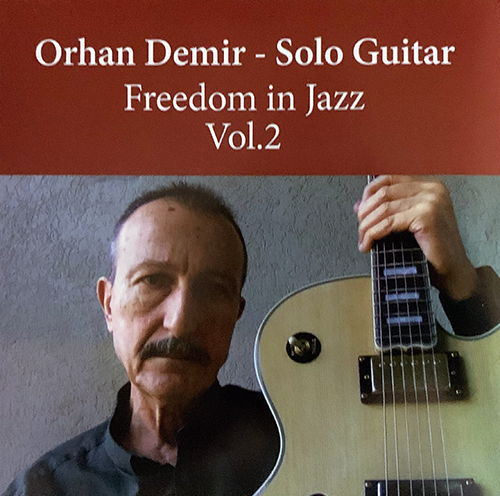 O
Self produced
The title of this album led me to expect some free jazz on solo guitar but it's not quite like that; the tempos are free but otherwise this is quite structured music.
The soundworld is more Joe Pass then Derek Bailey, the pieces are clearly composed and generally begin with a theme which is reprised at the end. The music is mostly harmonious, helped by some subtle jazz chording and a beautifully balanced semi-acoustic guitar tone. The overall effect is very single minded. It actually works well as dinner jazz, without meaning that in a negative way, but it rewards closer listening.
The playing is impressively clean and often very fast - I was sometimes reminded of John McLaughlin. All compositions are by Orhan Demir and they range from peaceful to quite furious; "Landfall" generates some serious energy and is also the closest the album comes to free jazz.
This CD inspired me to do some more solo playing, a nice bonus. My only reservation is that the package is a little "one dimensional"; most of the music consists of single lines punctuated by chords. This will suit some listeners but seems a missed opportunity given Orhan's obvious abilities as both player and composer. There is none of the contrapuntal or bassline playing developed by Joe Pass or Martin Taylor, little in the way of arpeggio passages, the tone is the same throughout. This gives a strong unity on CD, the melody and chord patterns being quite similar from one track to the next. It's a matter of taste; if you're interested in solo guitar I suggest you sample some of the tracks at https://orhandemir.ca/
© Stephen Godsall, guitarist/composer