Olivier Hutman meets Alice Ricciardi - Is it real?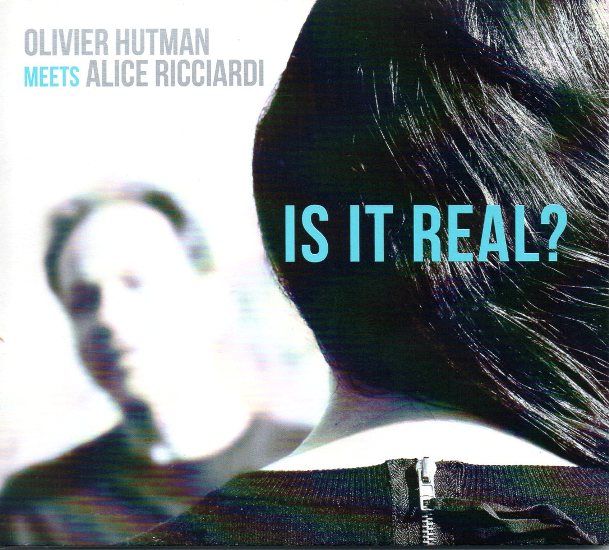 O
Cristal Records / Harmonia Mundi
Né en 1954, Olivier Hutman a d'abord étudié le piano classique, puis, après avoir découvert Oscar Peterson, il s'est tourné vers le jazz: il fait partie, avec Jacky Terrasson, Baptiste Trotignon, Manuel Rocheman, de la grande tradition jazz de la scène française.
Il a joué avec le guitariste Christian Escoudé, le trompettiste Eric le Lann et nombre de musiciens américains comme Art Farmer, James Moody ou Steve Grossman et, lors du Jazz à Liège de 2009, on avait pu l'entendre avec Rick Margitza.
En trio, il a notamment enregistré Five in green et a accompagné plusieurs chanteuses: Dee Dee Bridgewater, Anne Ducros (Urban Tribe en 2007) et Denise King (No Tricks en 2010, Give me the high sign en 2013).



Le voici, en compagnie de la chanteuse italienne Alice Ricciardi. Diplômée du Conservatoire de Milan, elle a aussi suivi des cours avec Rachel Gould. A son nom, elle a enregistré Comes love, avec Roberto Tarenzi au piano et Omptics avec Pietro Lussu. Si Denise King s'inscrit dans la grande tradition du jazz vocal américain (Billie Holiday, Nina Simone, Carmen Mc Rae, avec un registre grave, aux inflexions venues du blues), Alice Ricciardi est plus proche des chanteuses blanches actuelles comme Stacey Kent.
Au répertoire, à côté du Don't think twice de Bob Dylan aux ambiances folk et The night we called it the day de Matt Dennis, huit compositions originales: musique d'Olivier Hutman, lyrics de son épouse Viana Wember-Hutman.
Après plusieurs albums parfaitement ancrés dans la grande tradition jazz classique, Hutman, en compagnie de la voix contralto d'Alice Ricciardi, se tourne vers des compositions originales très mélodiques alliant différentes influences stylistiques: jazz, folk et pop.
Claude Loxhay