Oded Tzur – Isabela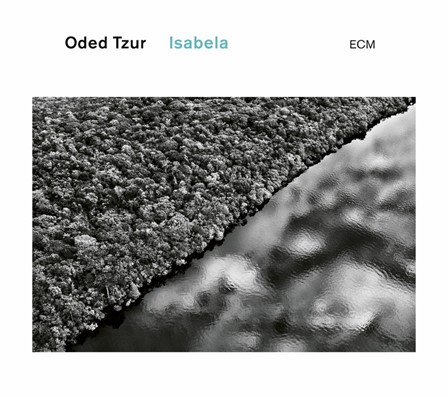 O
ECM
Onder het motto "never change a winning team" stelt saxofonist Oded Tzur met zijn zelfde kwartet de opvolger van 'Here Be Dragons' voor. De tactiek is wel omgebogen evenals de dynamiek.
Het nieuwe album is een onverbloemde liefdesverklaring aan het adres van een zekere Isabela. Dat gebeurt niet door een aantal ontroerende melodieën aan elkaar te koppelen. Tzur etaleert hier in het bijzonder zijn fascinatie voor de mogelijkheden van Indische raga-patronen.
Centraal staat de titeltrack waar hij uiteindelijk vier verschillende versies van brengt. Naar aanloop hiervan is er eerst de epische intro ('Invocation') die meteen duidt op een gewijzigde aanpak tegenover de vorige cd. Niet dat Tzur en zijn drie kompanen plots de hardcore-toer opgaan. De introspectieve en subtiele benadering wordt niet helemaal opzij geschoven. Doordat de composities echter langer zijn, is er tijd om de energie te doseren en meer gelaagde verhaalpatronen in te lassen. Elk nummer zit op die manier vol verrassende wendingen met als rode draad een geslepen en weloverwogen aaneenschakeling van actie en reactie. Absoluut hoogtepunt is het wervelende 'Love Song For The Rainy Season', nu al een gedoodverfde concertafsluiter.
Het is duidelijk dat deze muzikanten hun grenzen steeds verder kunnen en durven verleggen, wat doet uitkijken naar het vervolg in de studio maar vooral op het podium.
© Georges Tonla Briquet




Musici:
Oded Tzur: tenorsaxofoon
Johnathan Blake: drums
Nitai Hershkovits: piano
Petros Klampanis: contrabas

Live 2022:
18.05: Jazz@Felix (Hoeilaart)
20.05: Jazzstation (Brussel)

https://www.odedtzur.com/

© Georges Tonla Briquet