Michel Reis - Short Stories (RA)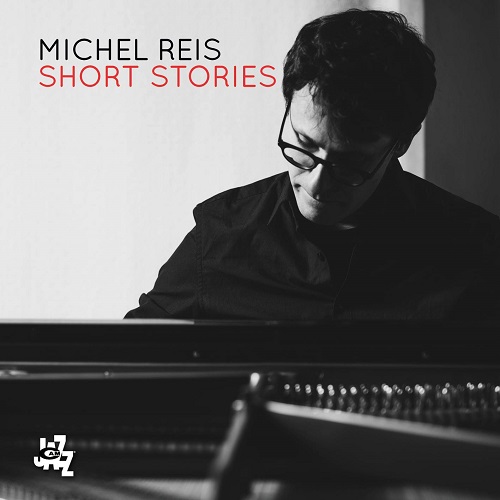 M
2019, Cam jazz
Na drie albums met zijn trio, Demuth Wilthagen Reis, heeft de Luxemburgse pianist Reis (1982) een solo-album opgenomen met veertien innemende composities. Short stories. Hij toert met dit op het Italiaanse label Camjazz verschenen materiaal door Europa en Japan. Hij treedt met dit solo-album in de voetsporen van (o.a.) zijn Italiaanse generatiegenoten Enrico Zanisi en Claudio Filippini en de Franse pianolegende Martial Solal.  
Het album gaat van start met het muzikale gebed Sunae Ii. Het openingsnummer is volgens de door Camjazz aangetrokken Schotse recensent Brian Morton van zo'n grote schoonheid dat het hem bijna belemmerde de rest van de cd te beluisteren. Als men echter de drempel naar het volgende nummer heeft genomen wordt men beloond met het epische From The Eyes Of The Old. Een veelzijdige compositie die de luisteraar heen en weer slingert  tussen hoop en vrees. En deze toon weet hij ook aan te slaan in How It All Began (The Story Of Mr. Potes)  en Could I See You Again, met bijna zeven minuten het langste van de korte verhalen. Een telkens net iets anders klinkende herhaalde etude-oefening in de linkerhand en een prachtige verhaallijn in de rechterhand..  

De verhalenbundel van deze 21-eeuwse Schumann-adept eindigt met een compositie die aan een ballade van Tom Waits doet denken. Het stuk, met de toepasselijke titel Goodnight, bestaat uit een trage opeenvolging van akkoorden, afwisselend  in mineur en majeur. Een aangrijpend muzikaal gedicht van beperkte omvang.

Short Stories is een bundel vol krachtige korte verhalen waarin zoveel compositorisch materiaal bijeen is gebracht, dat het nooit gaat vervelen.
© Robin Arends





Michel Reis- piano

Productie - Ermanno Basso
Opgenomen en gemixed in de Artesuono Recording Studio (Cavalicco, It), februari 2019.
Opname en mix door Stefano Amerio