Michel Bisceglia - Blue Bird, music for the film concert (Claude Loxhay)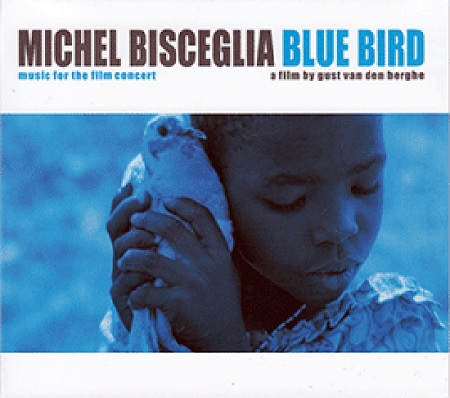 M
Prova Records
On sait qu'à côté de sa carrière de musicien de jazz, Michel Bisceglia a composé, à plusieurs reprises, des musiques de film, comme pour "Marina" de Stijn Coninx et, dernièrement, "Blue Bird" de Gust Van den Berghe. Sur ce nouvel album Prova, il reprend les thèmes du film dans un arrangements conçu spécialement pour son trio et pour une série de concerts (Flagey, Mechelen, Mol, Diest, Maastricht, Heusden Zolder, Brugge, Leuven, Ieper).
Il retrouve ainsi ses fidèles complices, Werner Lauscher à la contrebasse et Marc Lehan à la batterie, avec qui il a entamé un long parcours musical, commencé en 2003 (album "Second Breath") et même en 2002 pour ce qui est de Lauscher ("The night and the music" avec Lieven Venken à la batterie): une vraie empathie réunit les trois musiciens.
Cela se ressent tout au long de l'album: une musique intimiste d'une parfaite limpidité mélodique, une succession de tableaux empreints de langueur (Blue bird prologue, Waiting for the bird, Call of death) qui s'anime pour The last drive et surtout Dance of hope.
Une musique impressionniste, proche de l'univers de Debussy, en complicité parfaite avec la contrebasse volubile (beau solo sur Blue bird prologue) et le jeu tout en délicatesse de Marc Lehan (frétillements des cymbales, recours fréquent aux balais, grondements sourds des maillloches sur les toms sur Parallel dreams ou sonorité colorée de l'udu sur The birth).
Une invitation au voyage et au rêve.
Claude Loxhay