Max Light Trio – Herplusme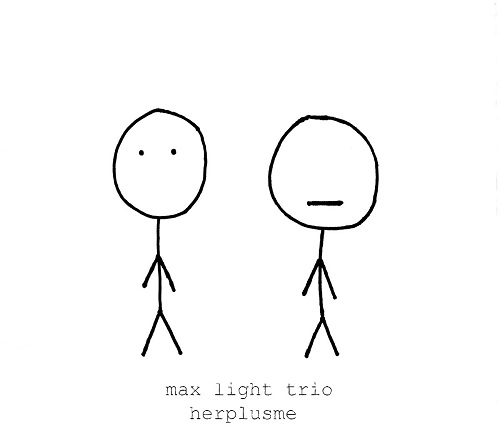 M
Red Piano Records
Het legertje nieuwe gitaristen groeit gestadig aan. Bij het enorme aanbod valt deze Max Light op mede omdat hij tevens als componist sterk uit de hoek komt.
Max Light eindigde tweede tijdens de Herbie Hancock Institute of Jazz International Guitar Competition (editie 2019) en mag op zijn cv namen vermelden als Rudy Royston, Donny McCaslin en Walter Smith III. Met Jason Palmer nam hij twee albums op die verschenen bij Steeplechase. 'Herplusme' is een uitstekend bewijs van zijn veelzijdigheid.
Acht nummers in totaal met telkens onderscheiden accenten en inkleuringen. Wat al meteen bij de openingstrack 'Boy' opvalt, is dat de jongeman moeiteloos experiment en gestroomlijnde melodie in elkaar laat overvloeien. Schichtige gitaaruithalen en een staccato tactiek van de ritmesectie worden even snel omgevormd tot een goed in het oor klinkend deuntje. Een stukje americana met licht filmische impressies kan tegenwoordig niet ontbreken ('Pumpkin Pie', 'Baby's Hard Times'). De stop-motion techniek met opeenvolgende actiemomenten zoals in animatiefilmpjes, wordt toegepast in 'Dog'. Respect voor de manier waarop hierin plots een heuse swingscène opduikt.
Zelfs op gebied van standards heeft Light zijn visie. Zo transformeert hij voor de gelegenheid 'The Things You Are' tot 'The Things You' door flarden uit de originele structuur en tekst weg te laten en de focus te leggen op het samenspel van het trio. Zijn speelstijl leunt hier dicht aan bij deze van Philip Catherine. Afsluiter 'Dennisport' is de meest donkere en expliciete track uit het geheel.
Zeker voor wie 'Nacimiento Road' van Guillaume Vierset's Harvest Group apprecieerde. Of Max Light binnen afzienbare tijd een even sterke referentie wordt als Frisell, Hekselman, Metheny of Lage wordt nog afwachten. Met zijn debuut 'Herplusme' bewijst hij alvast het nodige potentieel in huis te hebben.
© Georges Tonla Briquet



Musici:
Max Light: gitaar
Simon Willson: bas
Matt Honor: drums

www.redpianorecords.com
www.maxlightguitar.com