Mary Halvorson - The Maid with the Flaxen Hair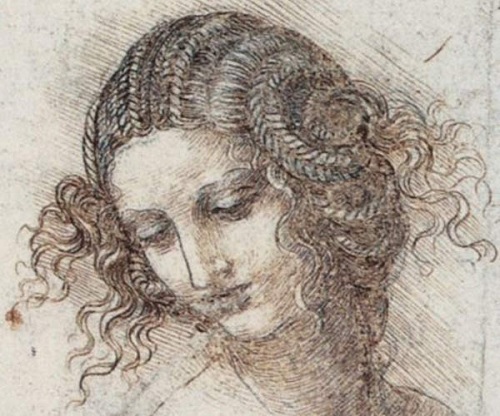 M
Tzadik
Mary Halvorson (°1980) houdt ervan om samen te spelen met andere gitaristen. Joe Morris, Noël Akchoté, Ben Monder, Liberty Ellman, Brandon Seabrook, Miles Okazaki,… Het is een groeiende lijst. Mary Halvorson houdt ervan om verbindingen te maken.
Bill Frisell (°1951) behoort al langer tot het rijtje van Grote Gitaristen. Hij heeft iets met folk en Americana, maar vooral staat hij voor een diep gewortelde, persoonlijke blend. In een recent interview in The Irish Times zegt hij "for me, jazz is not so much a style as a way of thinking, a process of transforming what's around you. What bothers me is when the word is used to describe some music that excludes something else(…) I'm just trying not to shut anything out."
Zowel Halvorson als Frisell brengen graag schoonheid met een bijzondere draai aan. In hun gitaarspel paren zij vaak een versierend effect aan mooie gitaarklanken. Dat doen zij samen prachtig in een eerbetoon aan Johnny Smith. Op deze cd spelen zij negen ballads uit het repertoire van deze cooljazzgitarist plus zijn compositie "Walk Don't Run" - die het bekendst is in de 60ies-hit van The Ventures. Met de heldere luchtigheid van dit antwoord op "Softly, As In a Morning Sunrise" voegen Halvorson en Frisell iets verlossends toe na hun reeks pakkende uitvoeringen van gevoelige stukken.
Hoewel niet de grootste gitarist aller tijden, was Johnny Smith met zijn zachte klank en technische ontwikkeling een invloedrijk muzikant bij wie het adjectief fijnbesnaard op zijn plaats was. Op eigen wijze en met veel aandacht voor precisie doen Halvorson en Frisell zijn nalatenschap alle eer aan. Om te beginnen met "Moonlight in Vermont" waar  Smith in 1952 mee scoorde – met Stan Getz op sax. Zij recreëren hier fijntjes met vervormende effecten de dromerige sfeer van de romantische standard. Hun aanpak wordt alleen maar indrukwekkender in hun 8'12"-lange uitwerking van "The Maid with the Flaxen Hair" van Claude Debussy. Pure, klassieke schoonheid krijgt eigentijdse ornamenten mee.
Of het oorspronkelijke lied ging over een kinderwens, de smachtende gedachten van iemand die alleen wakker wordt, verwondering over verliefdheid… het maakt in de odes op dit album zeker wat uit. Tederheid, gemis en verlangen worden woordenloos bezongen in muzikale bespiegelingen en liefdevol gemijmer dat soms van tristesse doordrongen is en elders van hoop. Soberheid, magistrale finesse en liederlijke verschuivingen komen heerlijk samen. Daarbij kan de luisteraar zich verheugen in uiteenlopende technieken en kleine details – om er maar een te noemen, het rammelen van de snaren op de klassieker "Misty" van Erroll Garner. Wie into de troostende en inspirerende mogelijkheden van muziek is, zou hier wel eens een ontdekking kunnen doen.
© Danny De Bock




Musici:
Mary Halvorson, gitaar
Bill Frisell, gitaar