Markus Reuter – Truce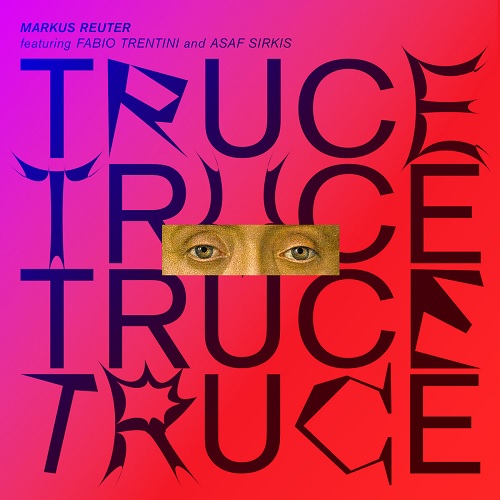 M
MoonJune
Voor de honderdste release op zijn MoonJune Records gaf oprichter Leonardo Pavkovic de eer aan het trio van gitarist Markus Reuter met bassist Fabio Trentini en drummer Asaf Sirkis. Een ideaal visitekaartje voor dit label dat de geloofwaardigheid van pogrock en fusion hoog houdt.
Wie allergisch is voor de driehoeksverhouding van rock, prog en fusion kan deze review best overslaan. Of net niet want alhoewel Markus Reuter en zijn twee acolieten duidelijk progrockers van het eerste uur zijn, valt hier toch wel een en ander te beleven. De composities verschillen onderling sterk genoeg om het interessant te houden. Het blijft natuurlijk een powertrio dat er geen doekjes om windt. De freewheeling gitaarpartijen à gogo worden ondersteund door de fretless bas en bas synthesizer van Fabio Trentini samen met de drums van Asaf Sirkis. Toch ontsporen ze nergens om een alles verwoestende decibelorkaan te ontketenen. Geen dogmatische benadering van het genre maar hanteren van eigen compromisloze opvattingen met veel branie.
De twaalf minutenlange openingstrack is een krachtige voorzet die zijn doel niet mist met Reuter op zijn best. Steve Hillage meets Jimi Hendrix meets Robert Fripp. In de rest van de setlist is meer sprake van onderdrukt geweld zoals in 'Bogeyman' dat voortdrijft op een soundscape en een kurkdroge drumbeat terwijl de gitaar alsmaar probeert uit te breken. Ook voor fans van Elliott Sharp deze passage. Met de flow van 'Be Still My Brazen Heart' brengt het trio zijn versie van "space is the place" terwijl ze met 'Gossamer Things' richting Japan (de groep) neigen.
Tags: King Crimson, Soft Machine, Présent, Mark Wingfield, Dewa Budjana
© Georges Tonla Briquet



Bezetting:
Markus Reuter: touch guitar, loops
Fabio Trentini: fretless bass, bass synthesizer
Asaf Sirkis: drums

www.moonjune.com